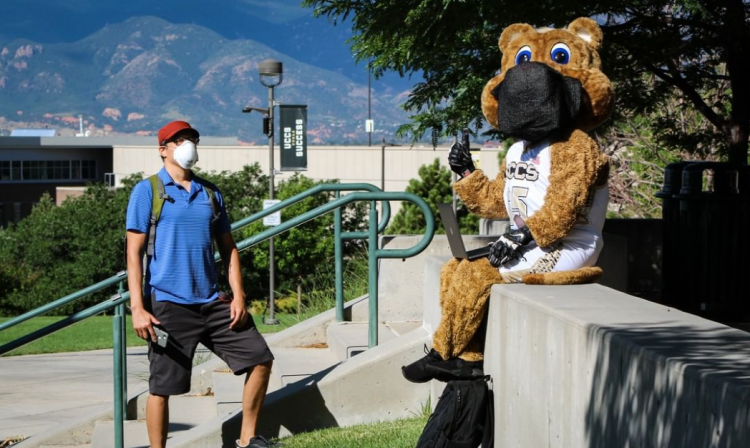 A refreshed wellness check, required for anyone going to the UCCS campus each day, will allow an easier way to show a daily confirmation to faculty or supervisors if requested. The web address, uccs.me/healthcheck, will remain the same for any users who have bookmarked that site.
The wellness check asks three questions about a person's symptoms and any contact they may have had with a person with COVID-19, along with an attestation to follow campus guidelines for Protecting the Pride. For most people, it should take less than a minute to fill out.
After completion, the user will receive an email, color-coded based on the results and with the date, that can be used when going to class or work on campus. Faculty members and supervisors may require students or employees to show documentation of that day's result before starting class or allowing an employee to start a shift.
Faculty and supervisors can adapt language developed for face covering enforcement when ensuring compliance in a classroom or office.
If a person is not cleared to return to campus, they can follow guidelines and instructions specific to employees, students and visitors.
The form is not required for people who are not on campus that day, like students in a remote class or employees working from home.