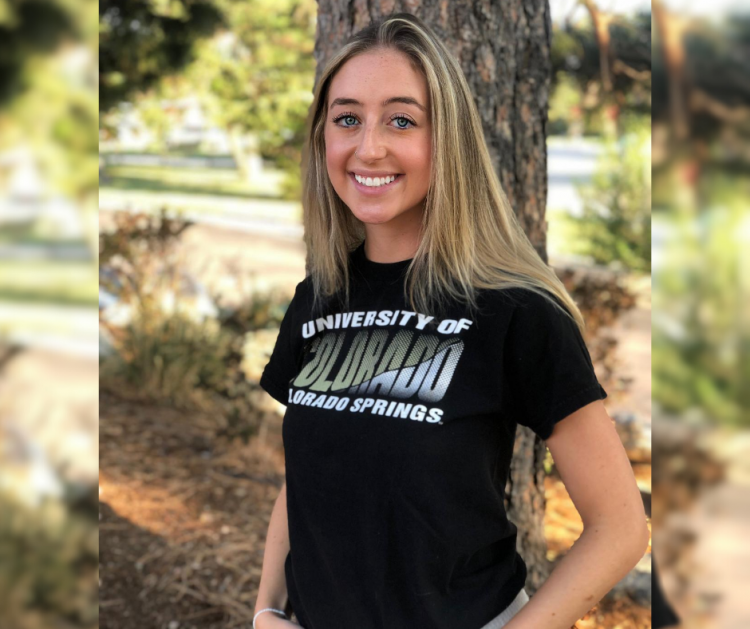 College is going to look very different this fall as a result of the COVID-19 pandemic. The new safety guidelines and instructional modes in place have raised concerns for students still deciding whether to re-register for courses. Kate Grylicki, a biology major with a minor in gerontology, shared her experience and advice in remote learning and explained why she decided to return to UCCS in the fall.
1. Did you consider taking a gap year because of COVID-19? And if you did why did you ultimately not take it?
Yes, I did consider taking a gap year. I ultimately decided not to after learning that most of my classes would be taught remotely, as well as learning about the regulations and safety precautions that UCCS would have in place for the classes that are in person.
2. What concerns do you have returning to UCCS for the fall semester?
I have general concerns about going to my classes that are in-person and for others who are being affected by this pandemic, as well concerns about my remote classes and the overall changes that have occurred that will potentially affect my learning experience. Despite these concerns, I am trying to stay positive knowing that this, hopefully, is only temporary and that others who are going back to school will stay safe.
3. What has going to school during a pandemic taught you?
Going to school during a pandemic has taught me that I am extremely fortunate to be able to continue going to college during a time when a lot of people do not have that option.
4. Having experienced remote learning, what tips would you share with students to be successful?
I would share the tips that I was told after I struggled a lot with adjusting to remote learning. Don't be afraid to reach out to your professors for support, because they understand that it is a tough adjustment and you are more than likely not alone. Other than that, just try to do your best.
5. What would you say to a student deciding whether to return to college for the fall semester?
Everyone's experience during this time is different, so I would strongly advise someone who is weighing that decision to consider how it would affect them (and others) in every aspect of their life, not just college. Their family and loved ones, personal life and mental health are extremely important and can be negatively affected in general, so it is important to keep those things at the forefront during such a difficult time and to ultimately do what they think is best for them and what they are most comfortable with.
---
The last day to add full semester-length courses is August 30, 2020. To learn more about fall 2020 academics and what it will look like at UCCS, click here.