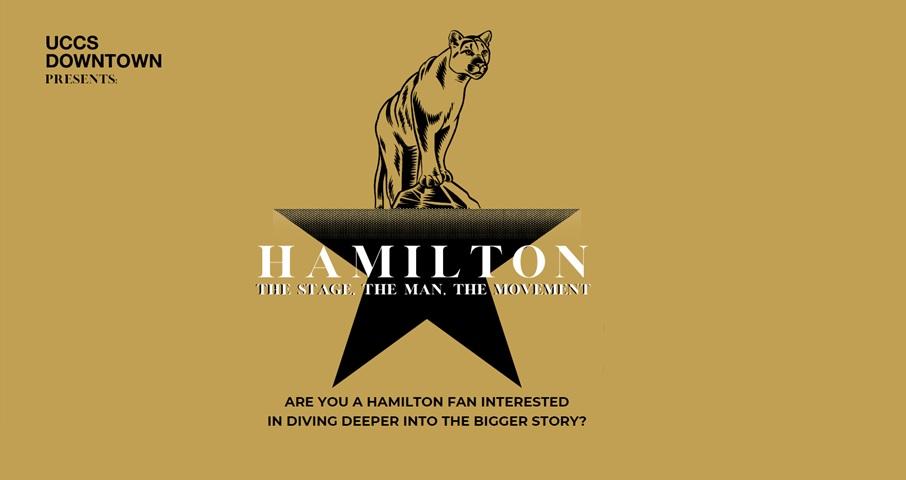 Learn more about the life and work of Alexander Hamilton, and the award-winning musical based on his life that started streaming earlier this month, in a series of free virtual events hosted by UCCS Downtown Aug. 4, 11 and 18.
Registration is free for the events. Each session begins at 4 p.m., and will be available for on-demand viewing.
Each of the events will feature different faculty and topics:
Aug. 4: Creation & Voices. Featuring Christopher Bell, associate professor of media studies, and Amy Haines, lecturer of history.
Aug. 11: Historical Facts & Fiction. Featuring Jared Benson, lecturer of history, and Nick Lee, instructor of sociology.
Aug. 18: The Future of Inclusive Storytelling. Featuring Kimbra Smith, chair and associate professor of anthropology, and Kevin Landis, director and professor of theatre and dance.
"Hamilton" won 11 Tony Awards from a record 16 nominations in 2016, along with eight Drama Desk Awards and a Pulitzer Prize. The musical debuted Jan. 20, 2015 at The Public before making its Broadway debut Aug. 6, 2015, and since has conducted three North American tours. The movie of the performance debuted on Disney+ July 3, 2020.