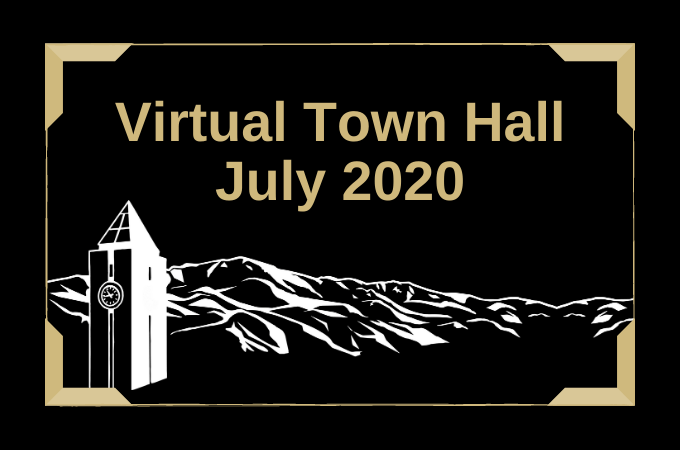 Chancellor Venkat Reddy and campus leaders addressed campus in the fourth virtual Town Hall of the summer on July 22.
Chancellor Reddy and a panel of campus leaders provided updates on the phased return to campus and health and safety measures UCCS has put in place in advance of the Aug. 24 start of the fall semester. Leaders also addressed the new "Protect the Pride" initiative, meant to safeguard the health of students, faculty, staff and visitors to campus.
Updates presented by Chancellor Reddy and campus leadership included several key takeaways.
Here's what you need to know:
As he closed out the town hall, Chancellor Reddy remarked, "This is the time for us to really emphasize compassion. As we enter the fall semester, let's not forget that we will work hard to be compassionate to each other – because we are all going through our own struggles, and the fall semester will test us even more."
"Things may be different this fall," Reddy concluded, "but our core values and beliefs stay the same. We are the Mountain Lion family. We support each other and we keep each other safe. So please join me in practicing the three W's of Protecting the Pride. Wear your mask. Wash your hands. And watch your distance."
Members of the UCCS community who would like to submit additional questions for response may do so online. They may also fill out a survey response to the event.