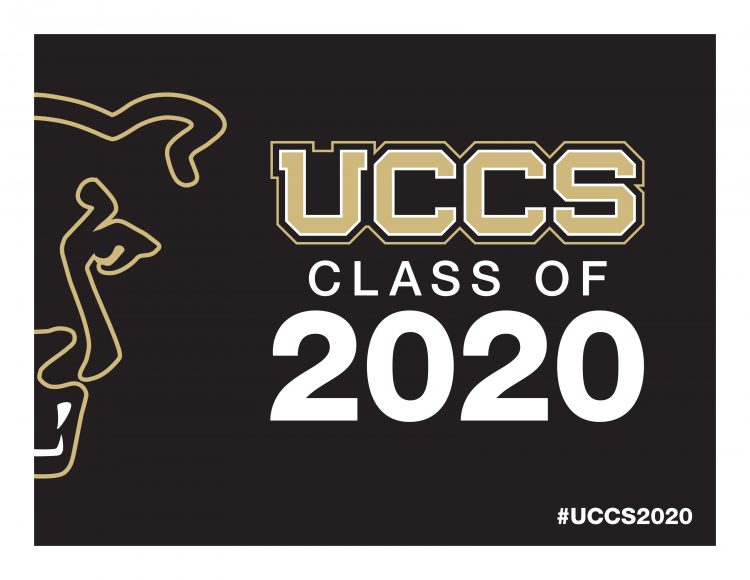 154 members of the UCCS Class of 2020 have made gifts totaling $3,021 for the annual class gift. More than 30 scholarship funds benefited from this year's donations.
Student Government Association president and vice president JayJay Porcadilla and Philip Oke-Thomas wrote in a letter to the Class of 2020, "The Covid-19 pandemic has altered or taken away many of our graduation celebrations and milestone events. How can we band together virtually and leave our mark at UCCS?"
In response, the majority of funds were dedicated to a new student emergency initiative, the UCCS Community Support Scholarship Fund. The fund alleviates unexpected challenges students have encountered due to the COVID-19 pandemic, such as expenses from traveling home on short notice, technology needs for remote learning, healthcare, food insecurity and more. In addition to donations already made, the Student Government Association will also direct a $5,000 donation to the fund to support the immediate needs of UCCS students.
Started by the Class of 2015, the senior gift has raised nearly $50,000 for UCCS student scholarships. The goal for the seniors each year is to "pay it forward" for the next generation of UCCS students.
Graduates who gave at least $10 received a blue cord as a memento to wear during the virtual commencement ceremonies on May 15. They may wear the cord again if they choose to participate in the fall or spring commencement ceremonies.
The Class of 2020 is still invited to donate to the UCCS Community Support Scholarship Fund, or any other fund they may choose.