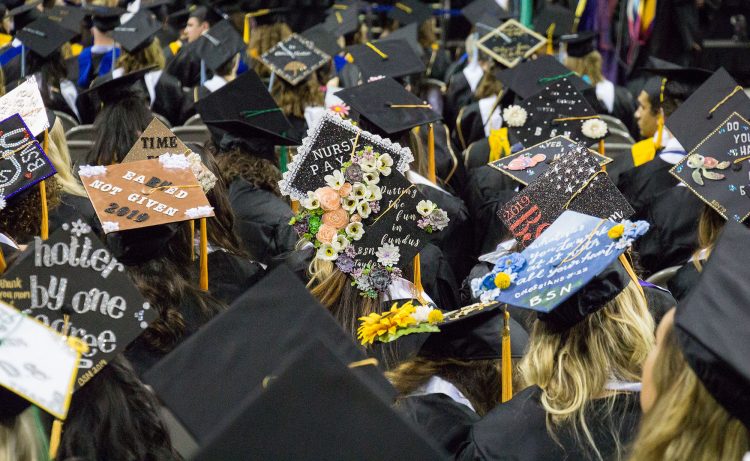 UCCS will hold a virtual ceremony for spring 2020 graduates, and those graduates will be invited to participate in the fall 2020 or spring 2021 ceremonies. The virtual ceremony will start at 1 p.m., May 15.
"I have always looked forward to the commencement day," said Chancellor Venkat Reddy in an update to campus. "It is the culmination of all the hard work our students, faculty and staff put together over years. Celebrating commencement with our graduates represents the start of a new chapter in their lives. We made this decision with heavy hearts. But in evaluating what is best for the health of students, families and our communities, not only for our campus but all campuses in the University of Colorado System, it is the right decision."
The move to a virtual ceremony was made after discussions with Student Government Association leaders, other graduating seniors and with leadership in each of the colleges.
Graduating students will be allowed to participate in the fall 2020 ceremony Dec. 18, or the spring 2021 ceremony May 14. Students will receive their diploma covers, honor cords and other materials by mail. The UCCS Bookstore will provide other items, like gown, mortarboard, tassel and mementos, for purchase online at uccsbookstore.com.
"Unfortunately, an in-person spring commencement is not feasible. Postponing the ceremony to the summer and cancelling it again because conditions have not improved will only add to the pain," Reddy said. "Unique times require unique solutions, and we are committed to recreating an environment where all of our graduates can feel seen and honored for their tremendous accomplishments."
Ceremony and graduation details are available at commencement.uccs.edu. It will be updated as additional information is finalized.