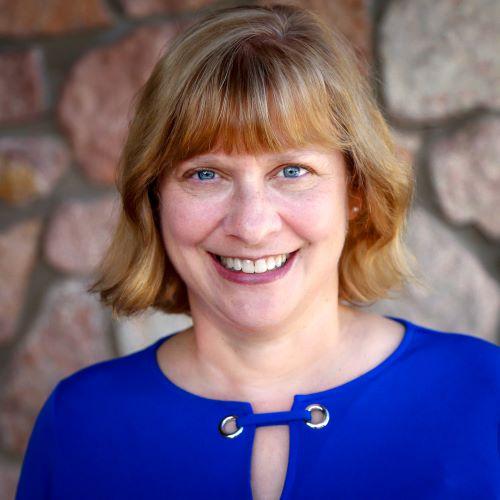 Professor of nursing Amy Silva-Smith will cross the pond next winter to pursue a prestigious Fulbright U.S. Scholar Award in Edinburgh, Scotland.
Beginning in January 2021, Silva-Smith will spend five months at Edinburgh Napier University to research the role of physical activity in helping stroke survivors to successfully rehabilitate.
"I am so honored to have been selected for this opportunity," Silva-Smith said. "Having been on this campus for 15 years, representing UCCS and the Helen and Arthur E. Johnson Beth-El College of Nursing and Health Sciences through this international platform is extraordinarily exciting for me."
The Fulbright U.S. Scholar Program sends roughly 800 American scholars and professionals per year to 130 countries, where they lecture and conduct research in a wide variety of academic and professional fields.
Though the Fulbright program is one of the most competitive and widely renowned international exchange programs in the world, Silva-Smith always felt that her proposal was a strong contender.
"From the beginning, I felt that the proposal was strong because of the benefits to both United States and United Kingdom research related to stroke," she said. "Both nations have higher rates of stroke in rural areas, as well as more challenges meeting the rehab needs of those in rural areas."
She continued, "For the research, I will be interviewing stroke survivors individually and in focus group settings to learn about their experience engaging in physical activity after a stroke. I will interview those who have been successful being active for a sustained period of time and those who have been less successful. By understanding all of the factors associated with exercising or not exercising after stroke, we will be able to target interventions to specific challenges."
In addition to her research activity, Silva-Smith will also facilitate roundtable sessions with nursing and physical therapy researchers and present on her past research on stroke caregiving and the importance of physical activity and dietary intervention to reduce stroke risk for older adults.
Silva-Smith has researched stroke care for more than a decade, including behaviors older adults can engage in to reduce their risk of stroke and issues surrounding caregiving for stroke survivors.
She plans to return to the U.S. in June 2021 with new collaborators and plans for intervention development based upon her research findings.
The Fulbright U.S. Scholar Program offers more than 400 different opportunities to teach, research and conduct professional projects in over 135 countries. Opportunities are available for higher education faculty and administrators as well as for professionals outside of academia, artists, journalists, scientists, and independent scholars. Faculty, staff and students interested in learning more about Fulbright awards should contact Mandy Hansen in the Office of International Affairs.