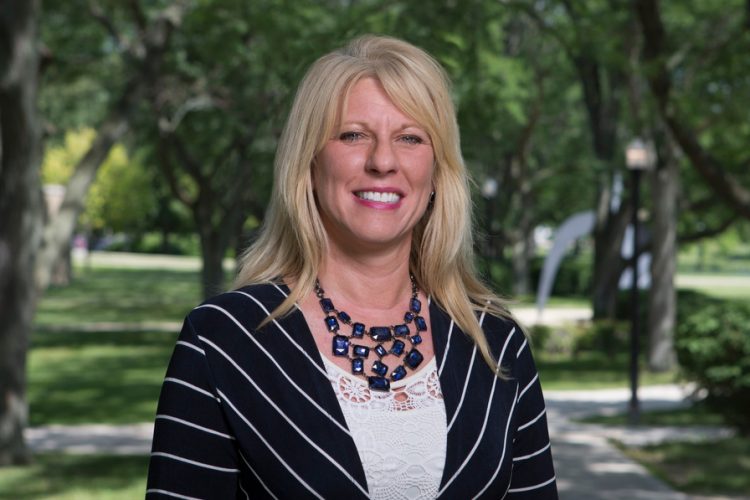 A human resources professional with 30 years of experience in the higher education environment will be the assistant vice chancellor and chief human resources officer at UCCS. Laura Alexander, the senior associate vice president of human resources at Northern Illinois University, will begin in her new position after the first of the year.
"It will be an honor and privilege to bring my skills and experiences to UCCS in its endeavor to develop an enterprise wide people strategy and plan, and to contribute to the overall CU system HR mission," Alexander said.
Alexander has overseen human resources administration and operations for the last seven years at the University of Illinois Springfield and Northern Illinois University. She previously held chief human resources positions as associate vice president at the University of Wyoming and director at Plymouth State University. She also worked as assistant director for human resources and coordinator of human resource information systems at Michigan Technological University.
Alexander has spent her career modernizing and streamlining human resources systems and operations. She has implemented new employee orientation processes; created comprehensive, integrated and streamlined human resources enterprise systems; developed and implemented leadership academies and trainings; conducted compensation benchmarking of faculty and staff positions; implemented new campus-wide background check policies; and overseen the restructuring and reorganization of human resources departments to be more customer- and data-centric. She has led human resources organizations that have earned the Chronicle of Higher Education's "Great Colleges to Work For" designation twice.
Alexander earned her master's of business administration from Plymouth State and her bachelor's degree in computer science from Michigan Tech. She is a member of the College and University Professional Association for HR and Society for Human Resource Management.
"We are thrilled to find a human resources professional with such deep experience working in higher education," said Chuck Litchfield, vice chancellor for administration and finance. "We look forward to Laura leading the campus toward a comprehensive people plan as part of the 2030 Strategic Plan."
Litchfield expressed appreciation to Harper Johnson, assistant vice chancellor for Information Technology and chief information officer, who chaired the search committee, as well as the committee members:
Ida Dilwood, director of Disability Services and the University Testing Center
Rob Dougherty, executive director of the physical plant, Facilities Services
Jennifer George, associate university counsel
Mary Hurless, business and human resources professional for the College of Engineering and Applied Science
Alex Ilyasova, associate professor of English and associate dean of the College of Letters, Arts and Sciences
The committee received support from Nan Kerr, executive assistant to the vice chancellor for administration and finance.