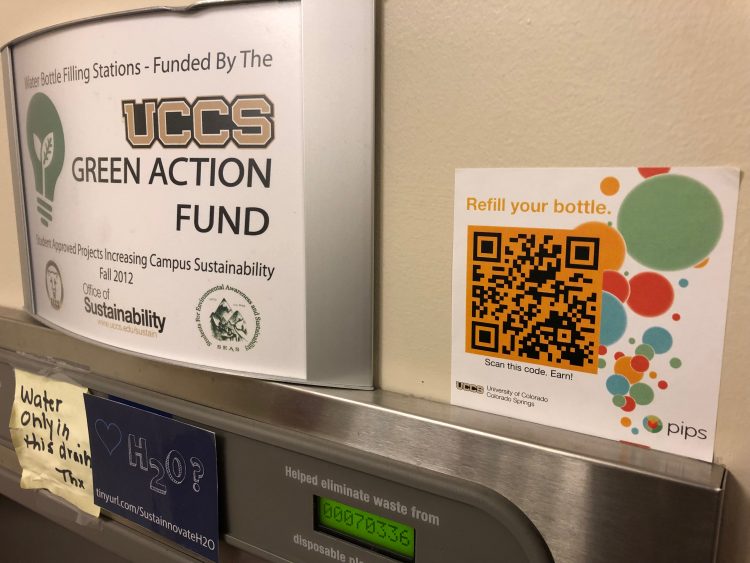 Random acts of kindness not only strengthen and promote healthier communities, they also allow individuals to create a sense of place. What if students received rewards for the good they do everyday?
The PIPs Rewards mobile app allows students to earn "positive impact points" for various actions that support them as students, UCCS community members and global citizens. These PIPs can then be redeemed for tuition scholarships, grocery money, gift cards, ski passes and more.
UCCS students now have the option to redeem their PIPs for a scholarship to pay toward tuition and fees. Here's how:
Once students have earned a minimum of 2,500 PIPs, they can start committing PIPs toward a future scholarship by accessing PIPs for School in the main menu of the app.
When students have earned 10,000 PIPs, they can redeem them for scholarship money or continue to save them. They could also be eligible for matching funds from the PIPs Student Education Fund when they have earned a minimum of 10,000 PIPs.
You can redeem up to 50,000 PIPs per academic year, which is equivalent to $500.
Here are five easy actions, most that students are probably already doing, to earn over 500 PIPs this week:
Refer a friend. Earn 50 points when you recruit them to download and use the app.
Ride your bike. Visit the Sustainability Demonstration House or the Parking and Transportation Services Office to sign up for Pedal Perks. Students earn 50 PIPs per bike ride per day.
Refill your water bottle. Visit the Sustainability Demonstration House to get a PIPs sticker for your water bottle. Or find us at an event to earn a new water bottle. Scan the code when you refill your water bottle to collect 20 PIPs, up to three times a day.
Visit the Center for Civic Engagement & Service. Earn 50 PIPs for meeting with Student Life staff to learn about personalized volunteer opportunities. After your meeting, you'll scan a QR code to get your PIPs. You can also earn 500 PIPs for every two hours of volunteering you complete, up to six hours.
Go to a group fitness class at the Gallogly Recreation & Wellness Center. Join a fitness to earn 100 PIPs. Scan the QR code offered by the instructor at the end of the class to collect your PIPs.
This one-year pilot program is available to all students, but specifically geared toward first-year students to increase engagement and a connection to activities and departments on campus. There are over 25 actions for which students can earn PIPs in the areas of health and wellness, fitness, ethics, leadership, diversity and environmental impacts.
UCCS students can download the PIPs Rewards mobile app through the Apple Store or Google Play and start earning PIPs at the UC Premiere Night Friday, August 23.
To learn more about the program visit uccs.edu/pips or contact the Office of Sustainability at [email protected] or (719) 255-3558.