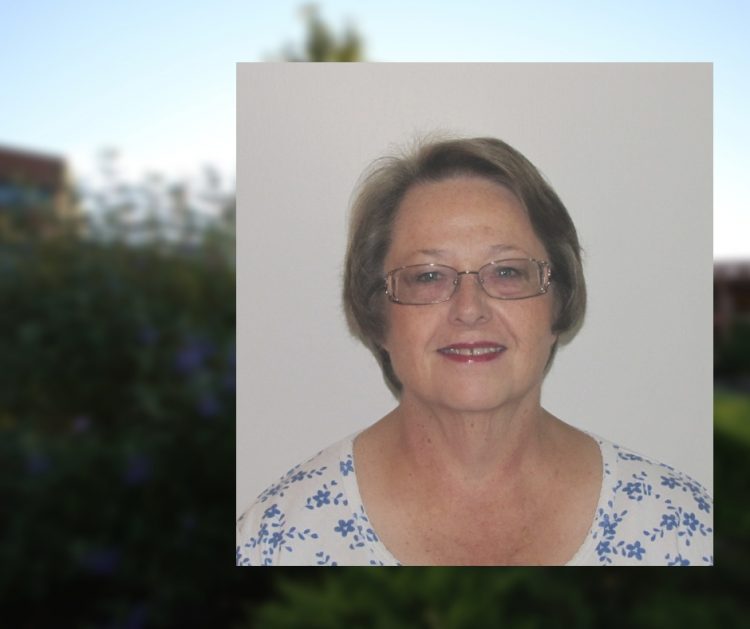 A reception to remember Diana Cook, 69, a retired executive assistant, will be from 1-3 p.m., June 29, at the Kettle Creek Meeting Room on the UCCS campus. She died May 14, 2019.
Cook worked at UCCS from 1996 to 2009 as an administrative assistant, general professional and executive assistant to the Vice Chancellor for Student Success. She also worked throughout the world for U.S. Air Forces at Ramstein Air Force Base in Germany, U.S. Naval Research Laboratory in Washington, D.C., the Texas Alcoholic Beverage Commission and the Colorado Department of Corrections.
Cook is survived by her husband, Brad; her daughter, Melissa Brandt; her granddaughter, Victoria Brandt; and two sisters.
The family published the following obituary:
Diana Jeanne Cook

Diana Jeanne Cook, 69, of Colorado Springs, passed away on May 14, 2019. Diana was born in Porterville, California, December 25, 1949, a daughter of Jeanne Brown and James L. Chamberlain.

Diana graduated from Alonzo Stagg High School in 1968 and attended Delta College, Stockton, California; DeAnza College, Cupertino, California; and the University of Maryland, College Park, Maryland. She was an active Air Force wife and enjoyed getting to explore the world with her husband Brad. She worked as an administrative assistant for US Air Forces in Europe, Ramstein AB, Germany; Texas Alcoholic Beverage Commission, Austin, Texas; US Naval Research Laboratory, Washington, DC; Colorado Department of Corrections, Colorado Springs, Colorado; and the University of Colorado, Colorado Springs.

Diana enjoyed traveling and visited almost all countries in Western Europe as well as Canada and much of the United States. She also loved motorcycles and off-road Jeep adventures. Diana tried to be a friend to everyone and always put their wishes ahead of her own. She treasured all her family and friends.

Survivors include husband, Bradford J. Cook of Colorado Springs; daughter, Melissa Brandt and her husband Michael of Colorado Springs; granddaughter, Victoria Brandt; sisters, Barbara and her husband Wayne Cady, Stockton, California; Carol Reese, Lodi, California; and sister-in-law Marcy McReynolds, Florence, Colorado.

There will be no visitation as cremation has taken place. A reception to remember Diana will take place on June 29. Please RSVP to [email protected] for more information.

In lieu of flowers, please make a memorial contributions to: Happy Cats Haven. Visit happycatshaven.org/help-us/donate/