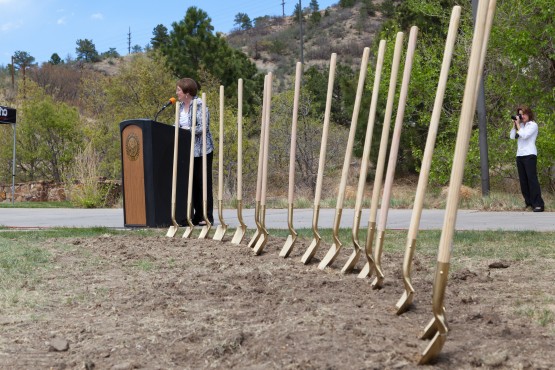 More than 100 UCCS faculty and staff joined university and community leaders near the roundabout on the western edge of campus Monday afternoon to begin the newest campus construction project, a $17.5 million expansion of Summit Village.
In late May, construction will begin in earnest on two towers south and west of the current Summit Village. The project will continue until late summer 2013 and will provide space for 192 more students to live on campus, according to Susan Szpyrka, senior associate vice chancellor, Administration and Finance.
Continuing the theme of Summit Village towers being named after Colorado ski areas, the new towers will be named Echo and Copper.
Monday's groundbreaking ceremonies featured comments by Kyle Hybl, chair, CU Board of Regents; Chancellor Pam Shockley-Zalabak; Brian Burnett, vice chancellor, Administration and Finance; and Chris Mellot, senior, a resident assistant. Szpyrka served as the event's master of ceremonies.

Taking places at gold-painted shovels for the groundbreaking were: Shockley-Zalabak, Hybl, Burnett, Szpyrka, Mellot, Gary Reynolds, executive director, Facilities Services, Jeff Davis, executive director, Auxiliary Services, Carolyn Fox, architect, Facilities Services, Mitch Karstens, student activities coordinator, Office of Student Activities, Ralph Giese, director, Office of Residence Life and Housing, Lou Galletta of H & L Architecture, Mark Faul, Jeremy Ham, and John Gellings of Whiting Turner Construction.
For more information about the construction project, see http://communique.uccs.edu/?p=6042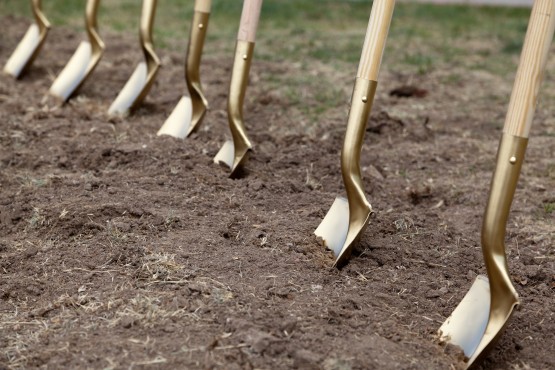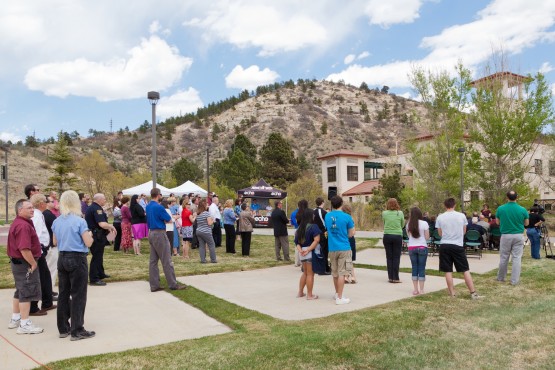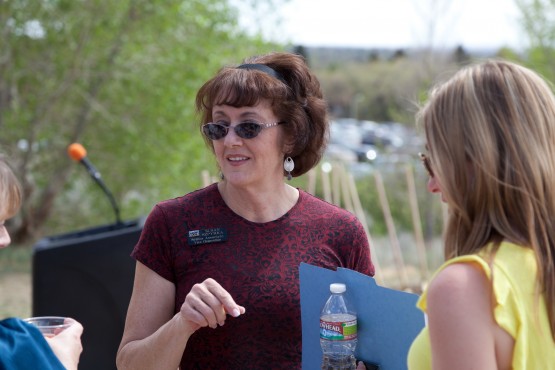 — Photos by Jeff Foster, University Advancement