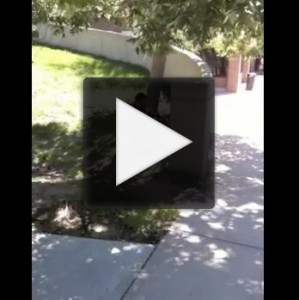 In a scene reminiscent of large city transportation hubs, the muted tones of classic violin wafted through campus Wednesday.
A retaining wall between Engineering and Applied Science and the University Center hid Cory Hodges, a Colorado Springs sophomore studying computer science, from view while also providing a sounding board to amplify his efforts.
Hodges was practicing between classes and said he uses music to relax.