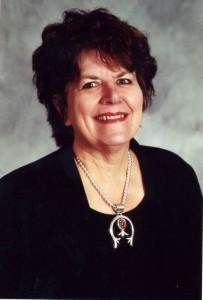 Carole Schoffstall, dean emerita, Beth-El College of Nursing and Health Sciences, is a recipient of the prestigious Nightingale Award for Human Caring for 2010.
The Nightingale Award honors outstanding Colorado registered nurses whose contributions to the profession of nursing reflect the philosophy and passion of Florence Nightingale, the nineteenth century nursing pioneer who set the standard for the nursing profession. Schoffstall was honored May 1 at an awards ceremony in Denver.
"I am very honored and humbled to receive this award," she said. "Perhaps because it provides external validation that my career footsteps may have followed in the footsteps of Florence Nightingale in some small way. This nursing profession has been a journey of profound meaning for me with a unique opportunity to advocate for quality health care in a multitude of contexts."
Her accomplishments include orchestrating the successful merger of the Beth-El College of Nursing and Health Sciences with UCCS, developing and expanding the number of academic programs offered by the college, bringing the Sexual Assault Nurse Examiner program to Beth-El, and being involved with other projects and programs to promote violence prevention. She worked with community agencies to develop collaborative models of primary care delivery and made extensive fund raising efforts on behalf of the college.
Upon receiving, in the self- statement she submitted, Schoffsall noted, "Although the tapestry of my life is still being woven, and has many components of the unknown, I hope that these post-retirement years will provide opportunity to serve my profession and my community in ways that may not have been possible when time was such a critical resource."
The University of Colorado founded the Nightingale Awards in 1985. Each year between 200 and 300 nurses are nominated from across Colorado but only 15 are selected as finalists. From among those 15, six are selected as recipients. Many other states and organizations have established Nightingale Awards regionally to honor nurses across the country.