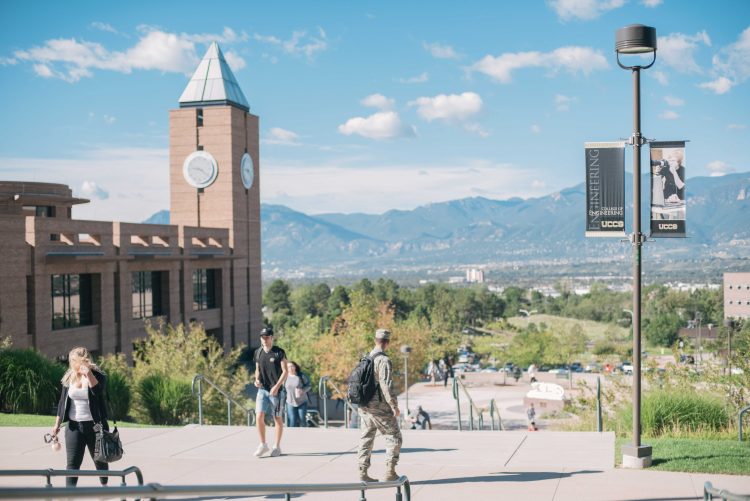 Undergraduate students from Colorado will see no tuition increase next year and campus mandatory fees for all students will remain the same in the 2019-20 rates approved April 5 by the University of Colorado Board of Regents.
The zero percent tuition increase for in-state students was made possible by a 13.1 percent increase in higher education funding to CU in the Governor's budget proposal. The state budget bill, SB 19-207, was passed by the Senate March 28 and the House April 5 with amendments in other areas. The bill is now scheduled for a conference committee.
"I want to thank the Governor and the General Assembly for their commitment to increasing higher education funding," said Chancellor Venkat Reddy. "Seventy percent of our students receive financial aid, and we're grateful that this will directly keep costs from rising for undergraduate residential students working on their degree at UCCS."
Campus-level fees that apply to all students will not increase. Five program and course fees will go into effect or increase in 2019-20 while the other six will remain the same. The proposed in-state tuition and fees for a student taking 30 credit hours each year is the lowest in the CU system by nearly $1,000 a year.
In-state graduate students will see a 3.1 percent increase next year. Out-of-state undergraduate and graduate students will experience a three percent increase for the 2019-20 academic year.
"I can't tell you how pleased I am after eight years serving on this board that I'm not coming to an April board meeting and not wrangling about tuition increases," said Sue Sharkey, chair of the Board of Regents. "We've talked about tuition freezes, and now here we are. I'm going to be proud to vote yes on tuition this year. We've come a long way."