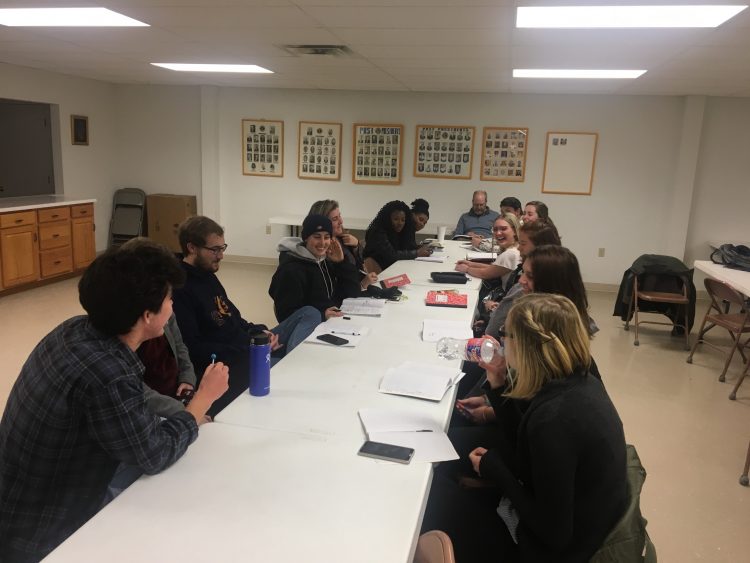 While many UCCS students were on winter break in January, a small group of students were exploring and learning about what it takes to be a rural teacher in some of Colorado's smallest communities. Through an innovative two-week immersion experience, UCCS education students assisted teachers, provided instruction to elementary and secondary students, and focused on understanding the vital link between rural schools and the local communities while exploring a unique part of Colorado.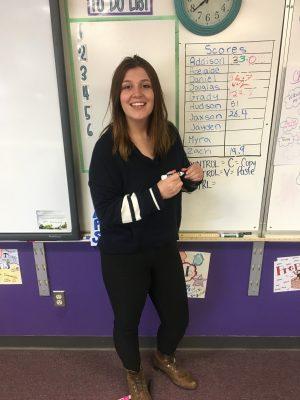 This project was supported by a grant from the Colorado Department of Higher Education and featured a collaborative partnership between UCCS and Colorado College. In total, 20 students from the two institutions participated in this fieldwork experience where students were placed in some of the smallest school districts in the state. Three college students placed in the Campo School, for example, taught and worked with the 38 students that comprise the entire school district.
"We have been fortunate to find great K-12 partners in the schools in southeastern Colorado," said Robert Mitchell, assistant professor in the Department of Leadership, Research and Foundations for the College of Education.. "The students from UCCS and CC learned about the unique nature of small schools, and the students in these small communities were excited about the energy and enthusiasm that these emerging teachers brought into the classroom and school."
In addition to providing students the opportunity to learn about rural teaching and rural education, Mitchell and Mike Taber, chair and associate professor in the Department of Education at Colorado College, completed research related to reducing Colorado's ongoing teacher shortage. These shortages are particularly acute in remote and rural regions – especially in the southeastern corner of the state.
"We know that some young teachers are hesitant to live and teach in a small town," Mitchell said. "With this project, we are able to measure if the appeal of rural teaching changes after spending two weeks in remote Colorado. Plus, it contributes to UCCS' ongoing commitment to supporting K-12 education in all of Colorado – even the rural regions."
Both UCCS and CC continue to examine avenues to sustain this initiative. If successful, Colorado's smallest schools will also feature new teachers that are excited to live and work in rural communities – an outcome that will support rural students for years to come.
–by Robert Mitchell
Media coverage: