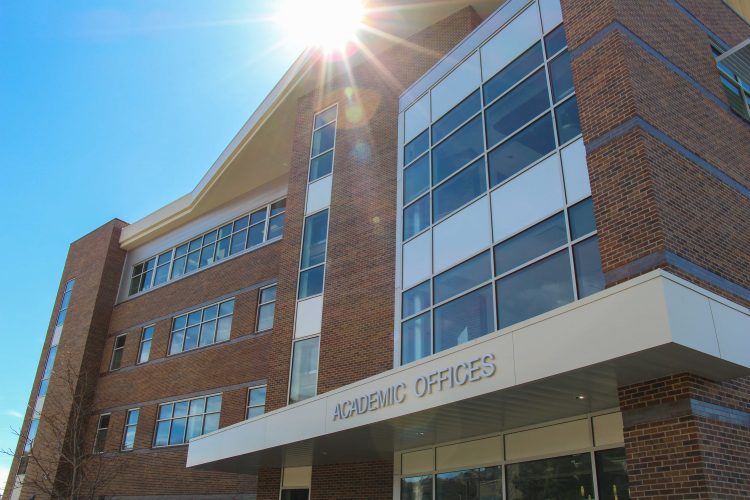 UCCS will offer the first social work degrees in the CU system with new bachelor's and master's degree programs following approval of both programs by the Board of Regents April 5. Both programs could enroll students as early as fall 2020.
"These new degrees allow us to meet the local demand for social workers in a high-quality, low-cost format for students," said George Reed, dean of the School of Public Affairs. "These programs will emphasize the unique military, school and medical social work requirements of southern Colorado."
The Bachelor of Social Work and Master of Social Work will be offered with on-campus and online options, which allows students to earn their degree entirely on-campus or entirely online, or as a hybrid combination of the two.
Social work is a practice-based profession and an academic discipline that promotes social change and development, social cohesion, and the empowerment and liberation of people. Social workers help individuals, families, groups and communities enhance and restore their capacity for social functioning and create societal conditions favorable to that goal.
The BSW will be a cross-college interdisciplinary program with coursework through the School of Public Affairs and the Department of Sociology within the College of Letters, Arts and Sciences. With the 120-hour degree program, students focus on core social work competences and also complete a 12-18 credit hour cross-disciplinary certificate or minor in criminal justice, disability studies, sociology of diversity, social dimensions of health and health care, or gerontology. Students may also complete an elective cluster in the areas of child welfare training, military social work or health care social work.
The MSW will offer specialized training in trauma-informed social work practice. The program of study includes 60 credit hours of coursework and at least 900 hours of field experience in a practice area of interest to them. Graduates will be eligible to become a Licensed Social Worker, and with additional clinical supervision, a Licensed Clinical Social Worker.
The Bureau of Labor Statistics estimates the need for qualified social workers to grow between 15 and 22 percent by 2026. In Colorado, it's estimated there are 2,400 unfilled positions because of the lack of qualified social workers.
"We believe these programs are a perfect fit to meet the expanding needs for social workers in our region," said Provost Tom Christensen. "This is one of the top requests from prospective students and we expect to see nearly 300 students in the programs within five years."
With Regent approval, the proposal moves to the Colorado Commission on Higher Education and the Higher Learning Commission for approval. The BSW will be the 48th bachelor's degree program at UCCS and the MSW will be the 24th master's degree program.
Individuals with questions about the two programs should contact Catherine Simmons, associate professor of public administration, at [email protected].