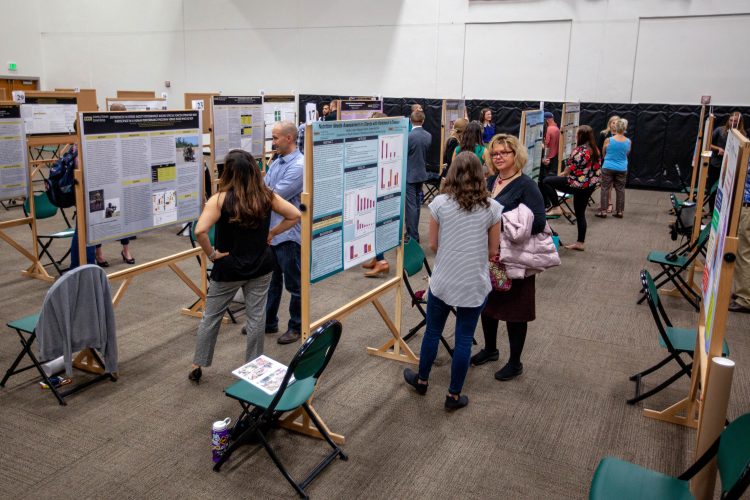 The part-time MBA program remained in the top 100 and the graduate program in the College of Education moved up 26 spots in the latest U.S. News & World Report graduate rankings released March 12. A total of six UCCS programs were ranked as "Best Programs" in the publication's annual announcement.
"We're proud that U.S. News continues to recognize the quality of our graduate programs as among the nation's best," said Provost Tom Christensen. "These rankings demonstrate the commitment of our faculty to create the best teaching and research environment for our students to be successful after graduation."
The part-time MBA program ranked No. 89 nationally and third in Colorado. The recognition for the program compliments the online MBA and the undergraduate business programs ranked by U.S. News earlier in the academic year.
The College of Education's overall graduate programs moved to No. 118 and ranked third in the state. The college's online-only graduate programs also ranked among the top 100 in the U.S. News online rankings released in January. Partnerships with Georgia Tech Research Institute, Colorado State University, Morehouse College, Rice University, Florida A&M University and other institutions have enabled the college to engage in new opportunities in research and position the college as a leader in education.
Graduate programs in clinical psychology (102), public affairs (123), physics (124) and psychology (148) also earned recognition as Best Programs.
U.S. News rankings are based on expert opinions about program excellence and statistical indicators that measure the quality of school's faculty, research and students. The publication aims to provide a tool to students and parents who are comparing college programs at accredited public and private universities in the United States.
2018-19 U.S. News & World Report Rankings
Online master of criminal justice a top 25 program in new U.S. News rankings