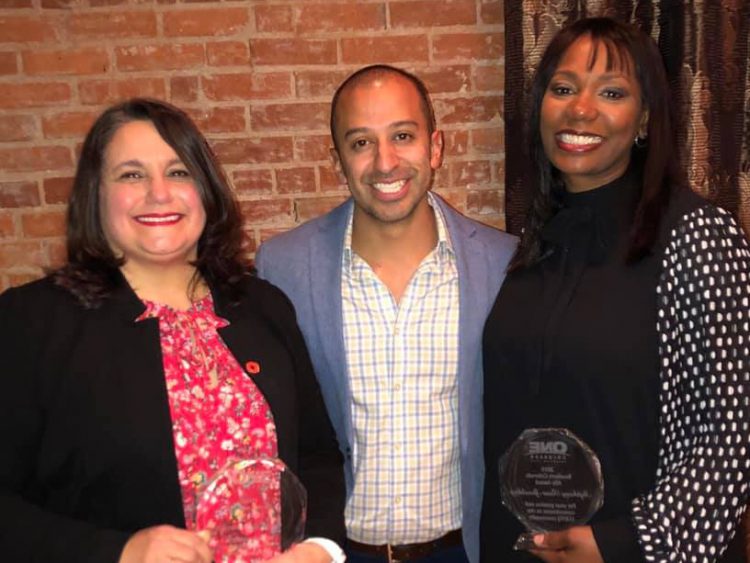 Stephany Rose, associate professor and director of Women's and Ethnic Studies, earned recognition for her work with the LGBTQ community as one of the recipients of the Southern Colorado Ally Award. She and Dawn DiPrince, director of the El Pueblo History Museum, were recognized by One Colorado at a local celebration Feb. 2.
"Every day I try to model living a social justice practice in both my professional and personal life because I know a threat to justice anywhere is a threat to justice everywhere," Rose said. "So I am humbled to be an ally."
Rose has been active in Colorado Springs as senior pastor at Ebenezer Baptist Church, founder and chief executive officer of For Our Children's Children Enterprises, a board member of the Rocky Mountain Women's Film Institute and advisory board member for the UCCS Matrix Center for the Advancement of Social Equity and Inclusion. She has also been active with Project Impact, Raw Tools, Together Colorado, the Colorado Springs Urban League, the YMCA Pikes Peak Region Education Task Force and the Colorado Springs Black Advisory Council. She gave the keynote address at the All People's Breakfast hosted at Colorado College on Martin Luther King, Jr. Day, and was the 2018 Democratic candidate in the Fifth Congressional District.
Since her arrival at UCCS in 2010, Rose is a recipient of the CU President's Fund for Humanities and was M.O.S.A.I.C.'s Outstanding Advisor of the Year in 2012. She has taught courses on hip hop, Spike Lee's cinema, gender and race theory and a special topics course on the Black Lives Matter movement. Rose was a guest lecturer at Sorbonne University in Paris.