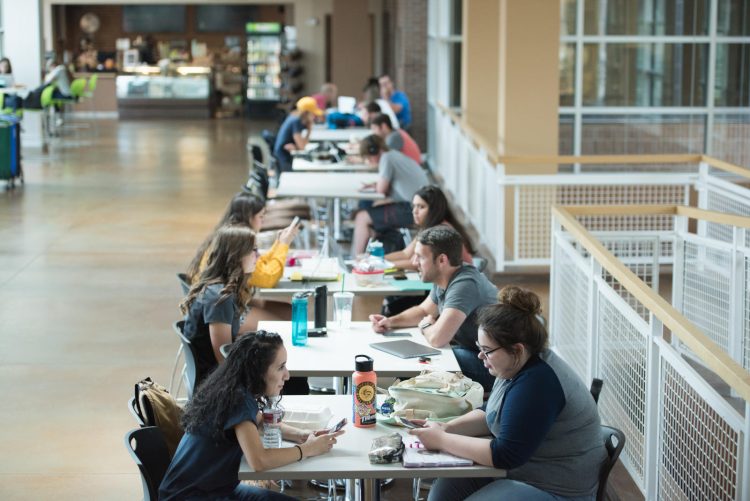 UCCS will meet the local demand for degree-certified professionals in social and human services with southern Colorado's first bachelor's degree in human services. The Bachelor of Arts in Human Services was approved by the University of Colorado Board of Regents Feb. 13 and is expected to enroll its first students in fall 2019.
"Students with this degree will receive the preparation and hands-on training for employment in careers that seek to bring positive change to individuals, families, organizations, communities and society," said Valerie Martin Conley, dean of the College of Education. "We believe that this program is the right need, right impact and right structure for UCCS and our local community."
The undergraduate major will include emphasis areas for students training as certified addictions counselors, military and veteran support specialists, certified career services providers or student affairs in higher education professionals. The addictions counseling emphasis will be the second undergraduate program in Colorado and the first outside of the Denver metro area. The military and veteran support specialist emphasis will prepare professionals to serve the more than 85,000 veterans in El Paso County.
"Colorado has a critical shortage of qualified behavioral health professionals trained to address substance use problems," said Joe Wehrman, associate professor and chair of the Department of Counseling and Human Services. "This skills-based major is structured around a synthesis of knowledge from multiple social science disciplines. The degree trains professionals to provide culturally responsive and evidence-based services during the prevention, intervention and recovery phases of change."
The Department of Labor projects that careers in human services will grow between 16 and 23 percent nationally from 2016 through 2026, and most state certification boards will require a minimum of a bachelor's degree. In Colorado, the growth is expected to be between 29 and 33 percent. Students with a bachelor's degree will be eligible to earn the Human Services-Board Certified Practitioner credential through Center for Credentialing in Education based on the standards outlined by the National Organization for Human Services and the Council for Standards in Human Services Education.
"These graduates will be prepared to respond to the growing demand for these services in Colorado and the rest of the nation," said Provost Tom Christensen. "The growth in the undergraduate minor in the last five years shows the demand for the full degree program for students who want to work with people in this new and expanding field."
With Regent approval, the proposal moves to the Colorado Commission on Higher Education for state approval. It would be the 47th bachelor's degree program at UCCS.