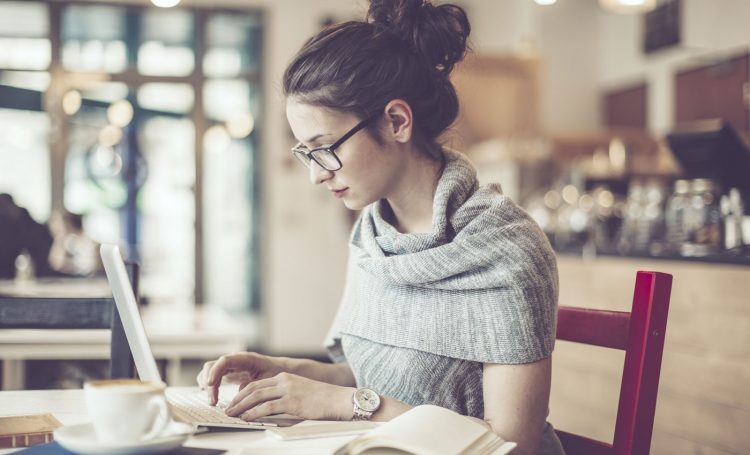 The overall UCCS online undergraduate program, with fully online degrees in seven majors, improved 78 spots and five online graduate programs ranked in the top 100 in the latest U.S. News & World Report rankings released Jan. 15. Online graduate programs in criminal justice and business also ranked among the national leaders in best online degrees for veteran students.
"Online degree options allow us to meet students where they are and offer the flexibility that a lot of students are looking for," said Provost Tom Christensen. "We're proud of the work of our faculty to develop these online programs for students to earn a UCCS degree from anywhere."
The overall undergraduate online program improved to No. 114 and offers fully online degree programs in business, communication, criminal justice, health care sciences, nursing (RN-to-BSN completion program), philosophy and sociology. The intercampus interdisciplinary studies degree also allows students to select online courses from each of the four CU campuses.
The online master of criminal justice improved to No. 22 in the nation and ranked No. 12 among the best online programs for veterans. The program focuses on criminal offending and victimization, law enforcement, the judiciary, correctional systems, juvenile justice and the formulation of laws and codes.
The online graduate nursing program improved seven positions to No. 59 and is ranked second in the state behind the CU Anschutz Medical Campus. The online option prepares health care professionals to work in a primary health or behavioral/mental health care setting like family practice, internal medicine, senior clinics, mental health and college health.
The online graduate engineering program ranked No. 72 nationally and second in the state. The degree provides online emphasis areas in engineering management, energy engineering, space operations and systems engineering.
The online MBA program is second among the seven online MBA programs in the state of Colorado and No. 90 nationally. The program is also No. 49 as the best online MBA for veterans. Since it was first offered in 1996, the online MBA offers the general degree or eight specializations for students to choose from.
The online graduate program in the College of Education ranked second in the state of Colorado and No. 100 nationally. The program prepares professionals to enhance scholarship, achievement and service through collaborative partnerships, promoting and modeling innovation, ethical and research-based practices, and embracing inclusion and social justice.
The online rankings evaluate student engagement, faculty credentials, services and technologies, student excellence and expert opinion. In the fall 2018 undergraduate ranking, UCCS ranked No. 10 among public regional universities in the West and fifth as the best regional college in the West for veterans. The new graduate rankings will be released in March 2019.