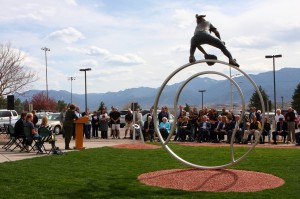 There were few dry eyes as UCCS benefactor Glenn Williams was remembered May 6 during a dedication of a new sculpture near Mountain Lion Field.
"Dedicated to Excellence," a 12-foot-tall bronze by Denny Haskew, Loveland, of the National Sculptors' Guild was unveiled before a Friday afternoon crowd of more than 100. The sculpture drew praise for its accurate depiction of a UCCS softball player as well as recognition for its donor, the late Glenn Williams.
"Dr. Williams was always there for us." Sarah Cleland, a former member of the softball team who modeled for the sculpture, said.  "He taught me 'do what you can, when you can, the best you can."'
The sculpture dedication became a celebration of Williams who died April 28. Williams was called the softball team's most loyal fan for his support of the team since 1993 when he befriended Coach Scott Peterson and players. Williams attended most home games and many practices to offer encouragement to the players.
The sculpture dedication was attended by campus and CU Foundation officials,  softball coaches and players in addition to Williams' friends and family members in town for Williams' Friday morning memorial service. The former president of Eastern Illinois University, Lou Hencken also attended. Williams was a long-time administrator and faculty member at Eastern Illinois.
"Dr. Williams was a dear friend of the university and, in particular, to women's athletics," Chancellor Pam Shockley-Zalabak said. "We appreciate his generosity and celebrate his enthusiastic spirit. He will be missed but remembered each time we see the sculpture he made possible. He was a very special human being."
The sculpture dedication ceremony was originally scheduled for April 23 but was postponed following Williams' hospitalization. In addition to the sculpture, the Glenn D. and Joan R. Williams Endowment for Women's Athletics supports women student-athletes in softball, cross country/track and field, soccer, basketball and volleyball and the softball coach position.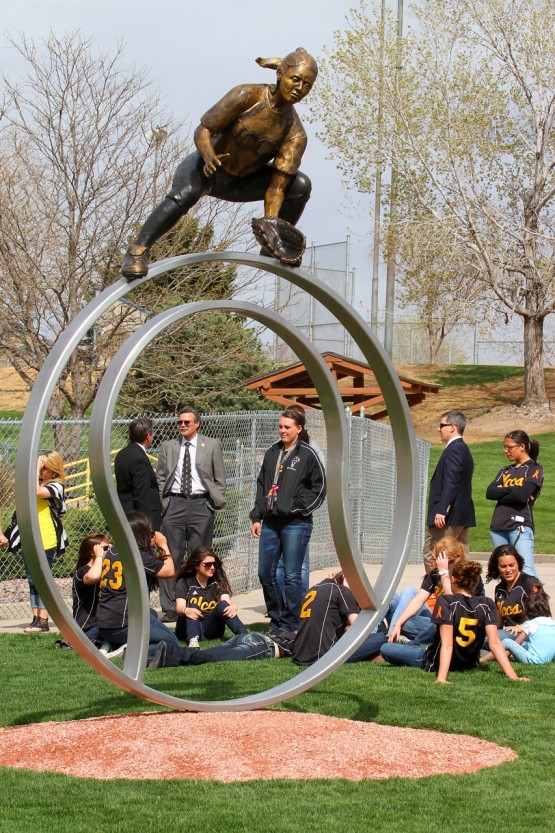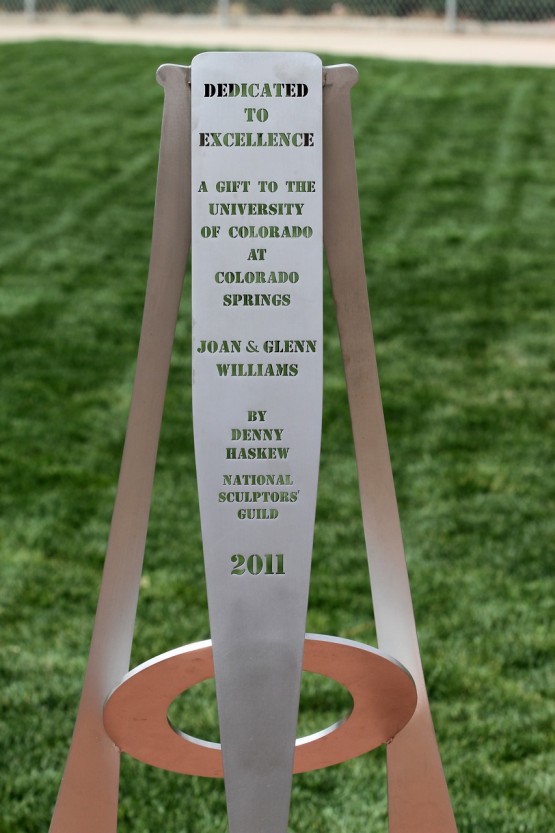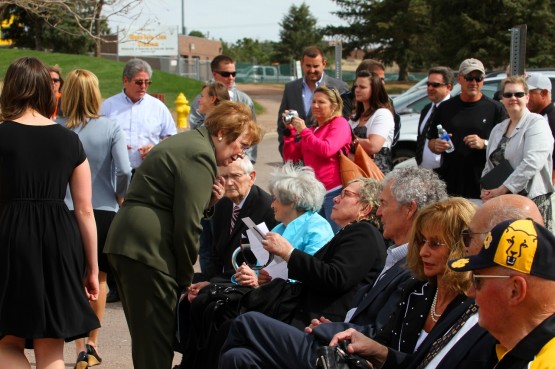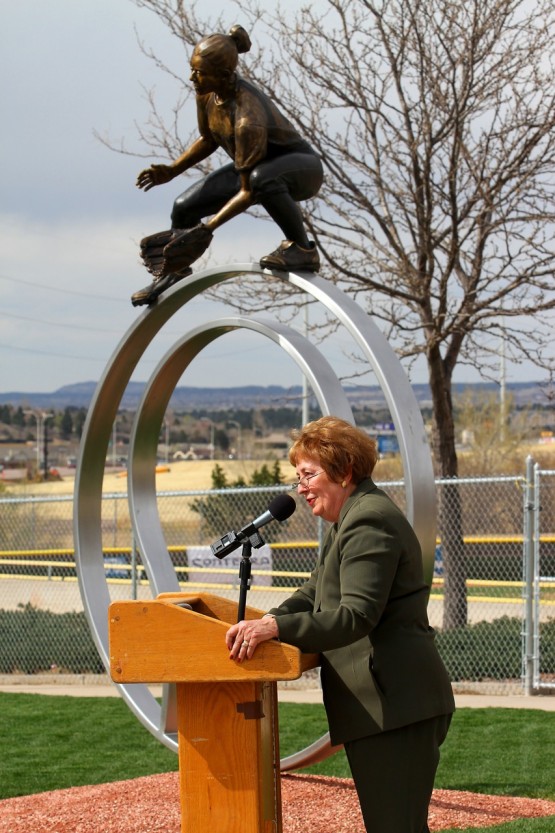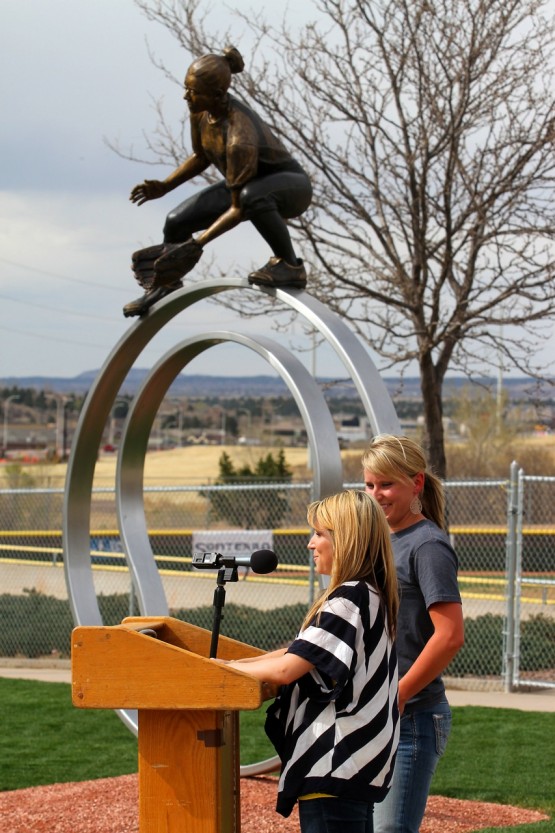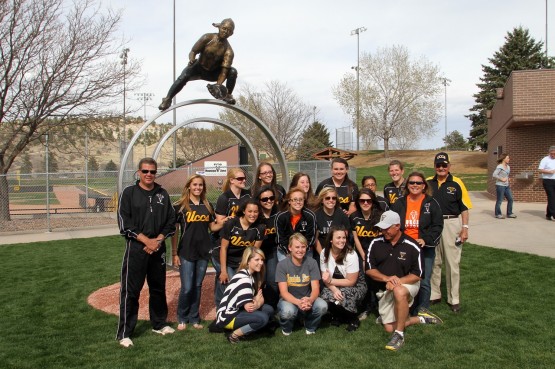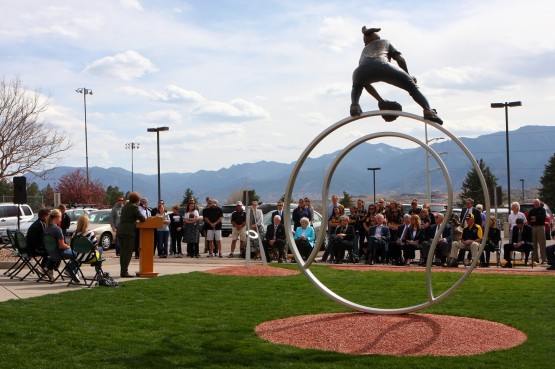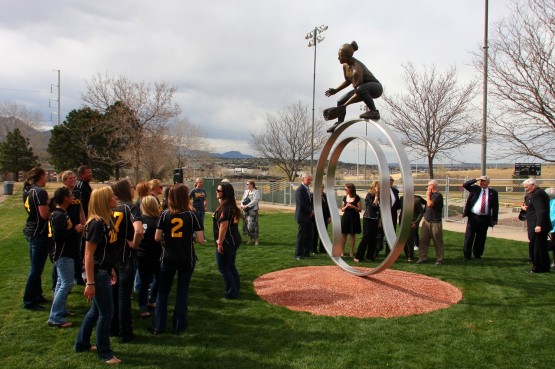 — Photography by Tom Kimmell