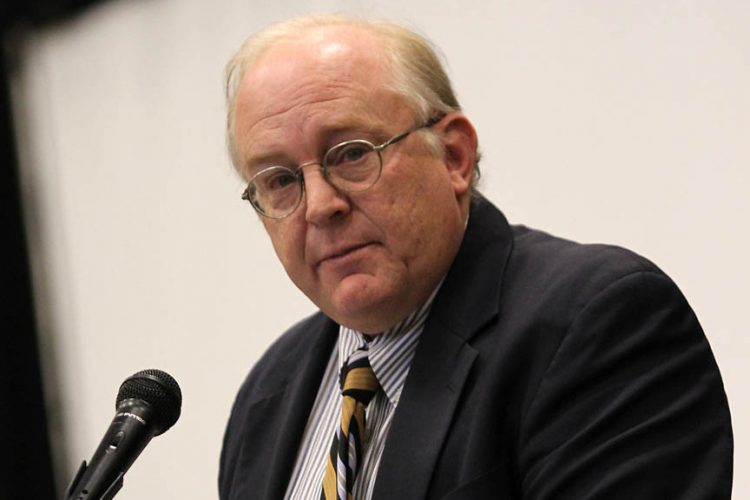 Robert "Rex" Welshon, professor, Philosophy Department, will serve as interim dean of the College of Letters, Arts and Sciences effective Jan. 1, 2019. Provost Tom Christensen made the announcement to the campus Dec. 13.
"Rex brings a wealth of experience to the role as we begin the search for the permanent dean of the college," Christensen said. "His work in the college's leadership for 14 years with three deans will provide the historical background to what's been done and provide the needed insight for the college's future during this transition period."
Welshon previously served as associate dean and senior associate dean from 2001 to 2016. He was chair of the Philosophy Department in 2016-17. He joined the UCCS faculty as assistant professor in 1993 and was promoted to associate professor in 2000 and professor in 2010. He was a Fulbright Fellow in 2009-10.
"I'm honored and humbled to have been chosen for this position," Welshon said. "I'll do everything I can to help our faculty, staff, and students flourish and to ensure that the next Dean inherits a thriving College of Letters, Arts and Sciences."
Welshon earned his bachelor's and master's degrees from Colorado State University, and his Ph.D. from Brown University. His areas of specialization are philosophy of mind, philosophy of neuroscience and the work of Friedrich Nietzsche.
Dean Peter Braza will return to the faculty at the end of December.