UCCS will house 18 volunteers from the American Red Cross July 11 through July 15 as the organization supports individuals displaced by multiple wildfires in Colorado. The university is waiving the costs of the rooms and parking in student housing for the response team.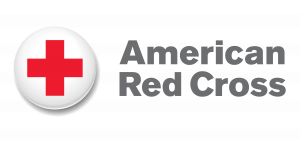 The American Red Cross of Southeastern Colorado, headquartered in Colorado Springs, is coordinating the statewide support for people displaced by the fires. The Red Cross prioritizes financial resources that support people impacted by a disaster and works with partner organizations to lower the administrative costs associated with supporting volunteers and staff. UCCS works with the Red Cross and other organizations to provide support when possible for disaster response and relief.
Multiple UCCS departments worked together in the spring to coordinate resources that could be made available if requested in anticipation of an active wildfire season. With experience learned from the Waldo Canyon Fire in 2012 and the Black Forest Fire in 2013, staff in Conference Services, Residence Life and Housing, and Emergency Management developed systems to know available inventory of rooms in student housing at any point in the summer to make relief efforts quicker and more responsive for partner organizations.