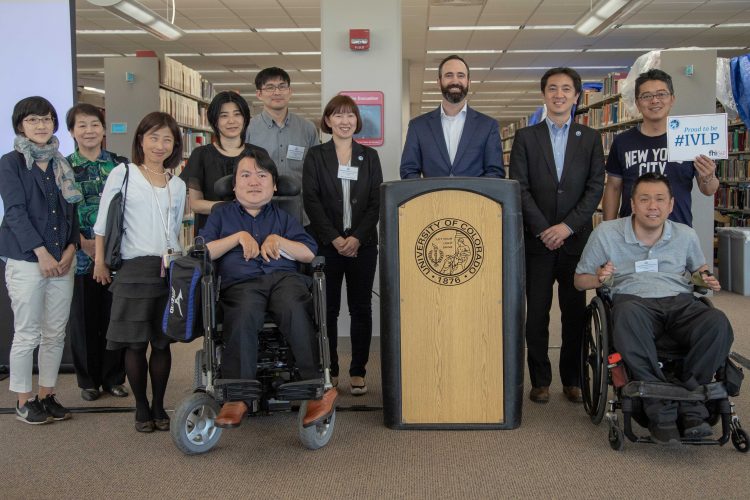 The educational resources UCCS provides to students with disabilities was the subject for a delegation of six Japanese citizens who visited campus to learn about disability access and inclusion in the United States. The UCCS Global Engagement Office hosted the delegation May 24 as the group spent more than two weeks in the United States through the International Visitor Leadership Program within the U.S. Department of State.
Scott Kupferman, assistant professor, Department of Teaching and Learning in the College of Education, spoke for more than an hour about the different resources available at UCCS and throughout the United States. He also talked about his research and work on inclusive technologies and the collaboration between engineers and those with disabilities to develop assistive technologies.
The group included faculty members from Japanese universities, nonprofit organizations and a Paralympian silver medalist. The schedule in the United States provided opportunities for the delegation to learn about U.S. policies and technologies that support the inclusion of people with disabilities; interact with organizations that support people with disabilities in their work, sports and daily lives; observe American values of inclusion; and how the United States protects the rights of people with disabilities.
The Global Engagement Office joined with the Colorado Springs World Affairs Council to coordinate the visit with the State Department. The International Visitor Leadership Program is a professional exchange program that uses short-term visits for current and emerging foreign leaders to experience the United States firsthand and cultivate lasting relationships with their American counterparts.