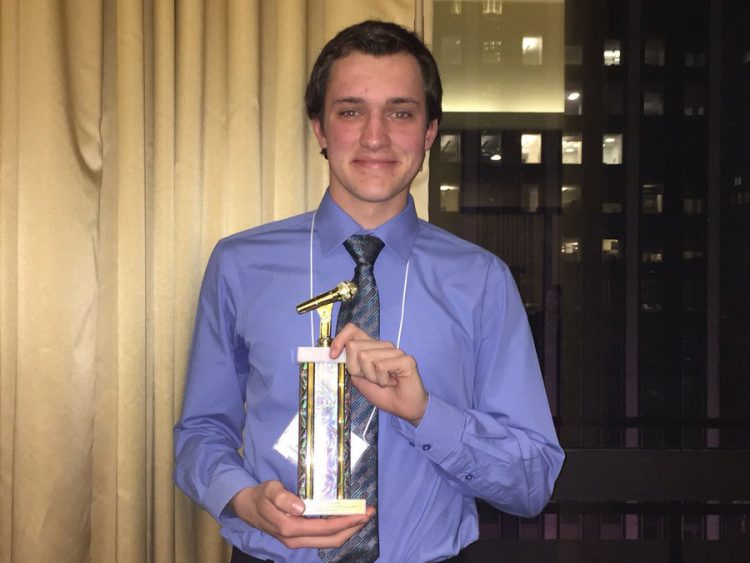 Nate Jones, the host of The Two-Minute Drill on UCCS Radio, earned the Intercollegiate Broadcast Systems Best Sports Talk Show award at the organization's annual conference March 3 in New York City.
Jones, a communication major from Victorville, California, talks professional and collegiate sports from 11 a.m. to noon each Tuesday and Friday. The nominated episode that earned the Golden Microphone was episode four from Oct. 17, which focused on the start of the NBA season and his predictions for the year.
"I was shocked to receive this award from IBS," Jones said. "UCCS Radio has given me such an amazing opportunity to pursue sports broadcasting. Only four years ago I had basically given up any dream of doing something like this, and now I am an award-winning host. I am extremely appreciative of everyone involved with UCCS Radio for their support and helping me win this award."
The show beat out finalists from Virginia Commonwealth University, Kansas State University, the University of Kansas, the University of Indianapolis and Robert Morris University.
UCCS Radio was founded in 2003 as student club as the first online-only student radio station in the country. It is now a student-managed organization with the Student Life and Leadership Office.