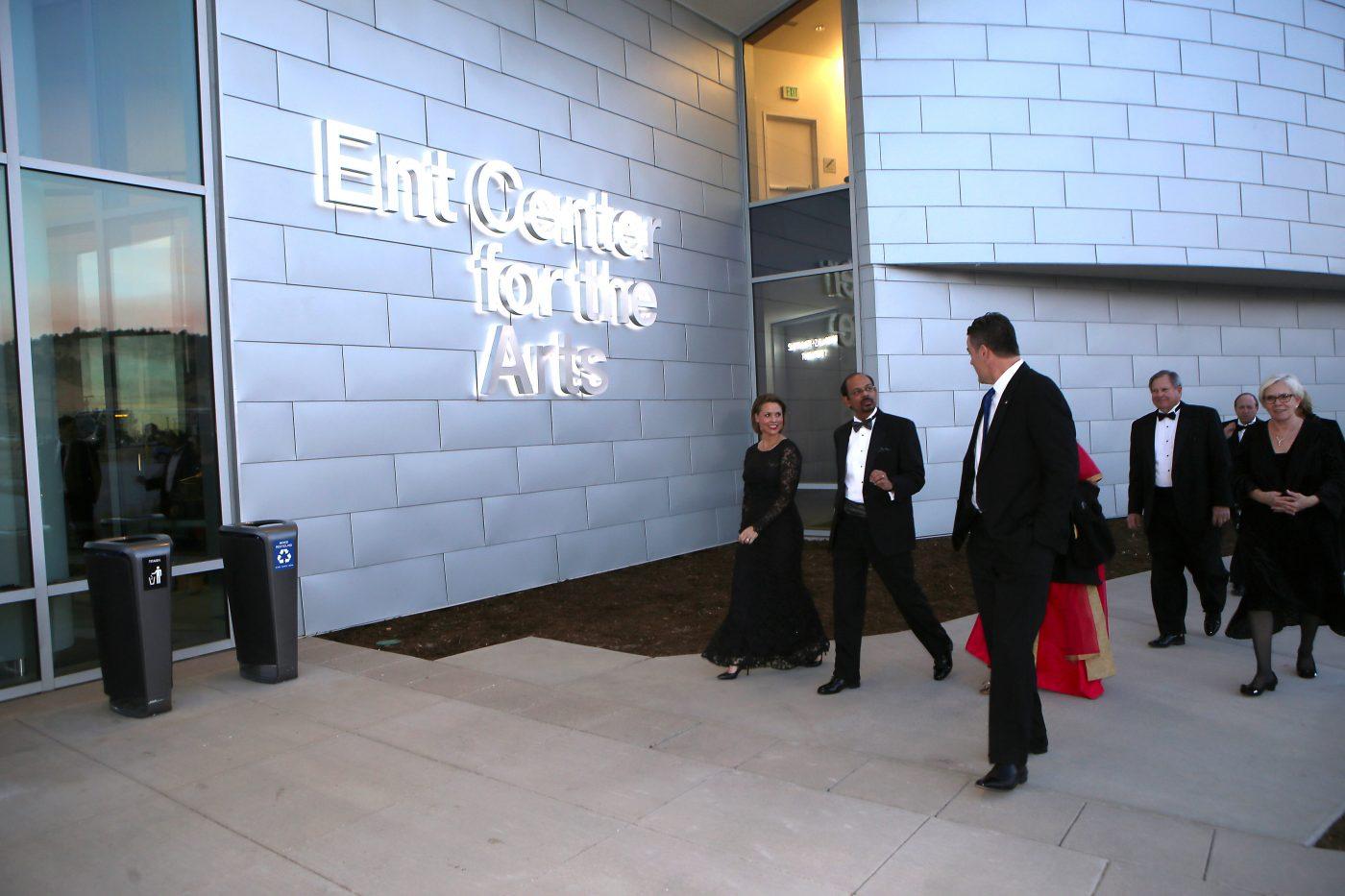 More than 800 university and community leaders turned out for a $100 per-person Feb. 3 gala that served as Colorado Springs' introduction to the UCCS Ent Center for the Arts.
Guests to the sold-out event included Mayor John Suthers and his wife Janet and Regent Kyle Hybl and his wife Sally. The Hybls served as fundraising chairs for the 92,000-square foot Ent Center and its 774-seat Shockley-Zalabak Theatre, named in honor of Chancellor Emerita Pam Shockey-Zalabak.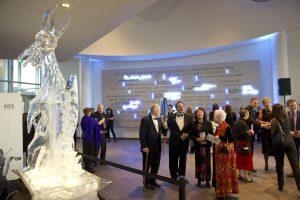 Guests were treated to performances by the Colorado Springs Philharmonic in the Shockley-Zalabak Theatre as well as presentations by UCCS faculty and students in the Margot Lane Studio, Marie Walsh Sharpe Gallery of Contemporary Art, Chapman Foundations Recital Hall, Dusty Loo Bon Vivant Theater and the Murray and Betty Ross Lobby.
Chancellor Venkat Reddy likened the Ent Center to his horseback riding days, comparing it to a stallion "ready to take off." He also generated memories of Murray Ross, the late Theatreworks founder, noting, "Murray, your dream has come true" while looking skyward.
Drew Martorella, executive director, UCCS Presents, called on those in attendance to celebrate the opening and to "come back … buy tickets…so much is going to happen!"
The $70 million complex on North Nevada Avenue is the new home for the Department of Visual and Performing Arts, the Gallery of Contemporary Art, TheatreWorks and music and dance programs. It has five performance venues.
University community members toured the Ent Center Jan. 17.
See more photos on Flickr: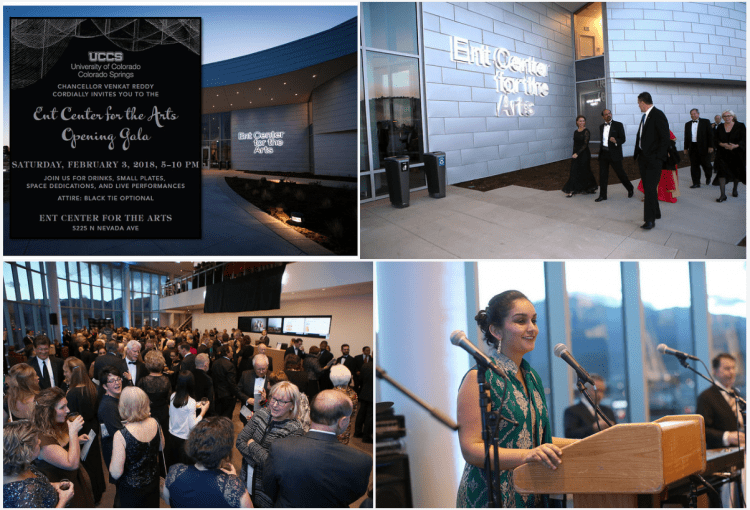 — Photos by Tom Kimmell and Chuck Bigger
Related Posts