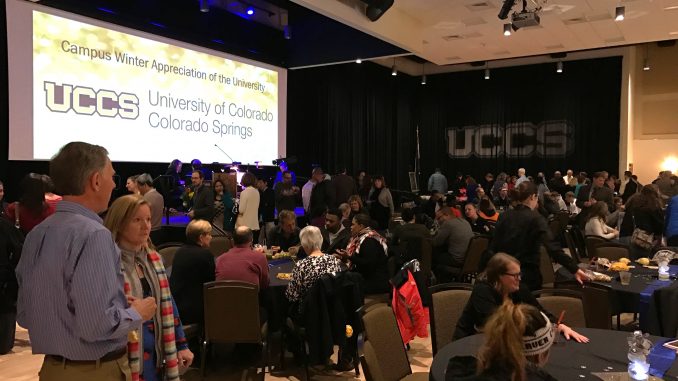 Chancellor Venkat Reddy invites faculty and staff to celebrate the achievements of the past year in a campus appreciation reception from 4 p.m. to 6 p.m. Jan. 25 at Berger Hall. The event, titled "Let's Celebrate Dreams Becoming Reality" will feature the highlights from the past year throughout the evening.
"This is an opportunity to recognize those who help our students reach their goals," Reddy said. "It takes a collective effort, and this is a small way to celebrate the work our faculty and staff do every day."
Individuals are asked to bring new or gently used children's books to benefit Literacy On the Go, a project coordinated by Barbara Swaby, professor emerita, College of Education. The books are distributed to low-income families in the region with the goal to provide 20 age-appropriate books each year to elementary school students.
The annual event will include food and beverages. Attendees are asked to RSVP by Jan. 18 here.