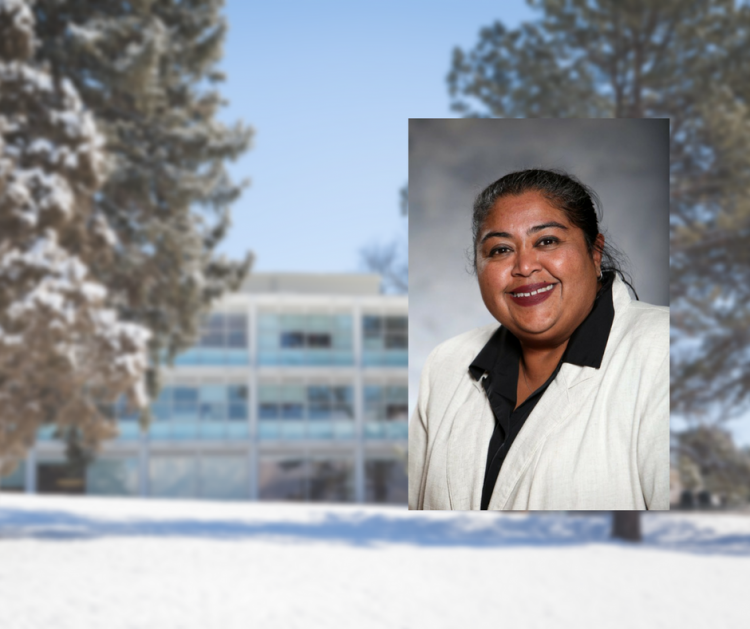 Whether it's celebrating holidays or making personal flower deliveries across campus, Jevita Rogers will make sure she recognizes the hard work of others across campus. So when she was told she was named the UCCS Employee of the Quarter for July through September, 2017, it took her by surprise.
"I was floored," said Rogers, senior executive director, Financial Aid, Student Employment and Scholarships. "It was overwhelming to stay the least."
Rogers is known to leave treats and gifts on her employee's desks. She sends gifts to staff who have children and she spearheads celebrations for National Donut Day.
"Happy people don't call."
The culture marks an intentional move to combat the stressful office environment that paying for college can cause for students and families. UCCS distributes more than $100 million of aid each year, but the steady stream of questions for professional and student staff can take a toll while resolving issues.
"Because of what we do for a living, I tell my office all the time, happy people don't call," Rogers said. "I always try to make sure people understand what they do is important, and make people feel good about what they do."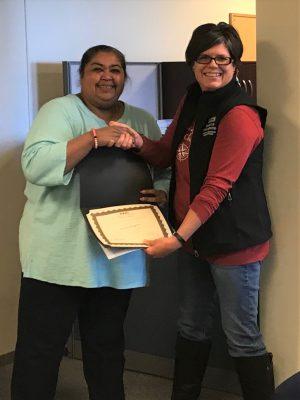 Outside of the department, her connections across campus provide opportunities for motivation to other staff members during stressful moments. She will send emails, flowers and jokes to staff outside of her area to help relieve stress.
"They do things I don't do, and I could probably never do," Rogers said. "I want people to know their worth, because a lot of times we don't have a chance to do that."
Rogers started at UCCS in 2011, and quickly became involved in broader campus projects. She is serving on the strategic enrollment team and the search committee for vice chancellor for administration and finance. She previously worked on search committees for chancellor, two other vice chancellor positions and two associate vice chancellor positions.
While Rogers was involved outside the office, she still implemented streamlined processes in the highly-regulated environment of financial aid. Staff nominations highlighted the greater efficiency in serving students and the positive culture of the department.
"As a result of Jevita's leadership, the financial aid office has become known to be 'student-friendly'," wrote Sylvia Mendez, associate professor and department chair, Leadership, Research and Foundations. "Some of these efforts include financial aid tip videos for students and families and an increase in availability for students and families to meet with financial aid counselors outside of regular business hours."
"She has continually spearheaded office celebrations and outings, and will often just do special things that makes the office a fun place to be," wrote Branden Williams, senior counselor, Financial Aid. "Our office today is known not only for our productivity but also for our celebrations."
In recognition for her efforts, Rogers will receive a $100 stipend, three months of a free and reserved parking spot, a $40 voucher to the UCCS Bookstore and one day of administrative leave.
Nominations for the fourth quarter of 2017 can be made at http://www.uccs.edu/staff/employee-awards/employee-of-the-quarter.html.