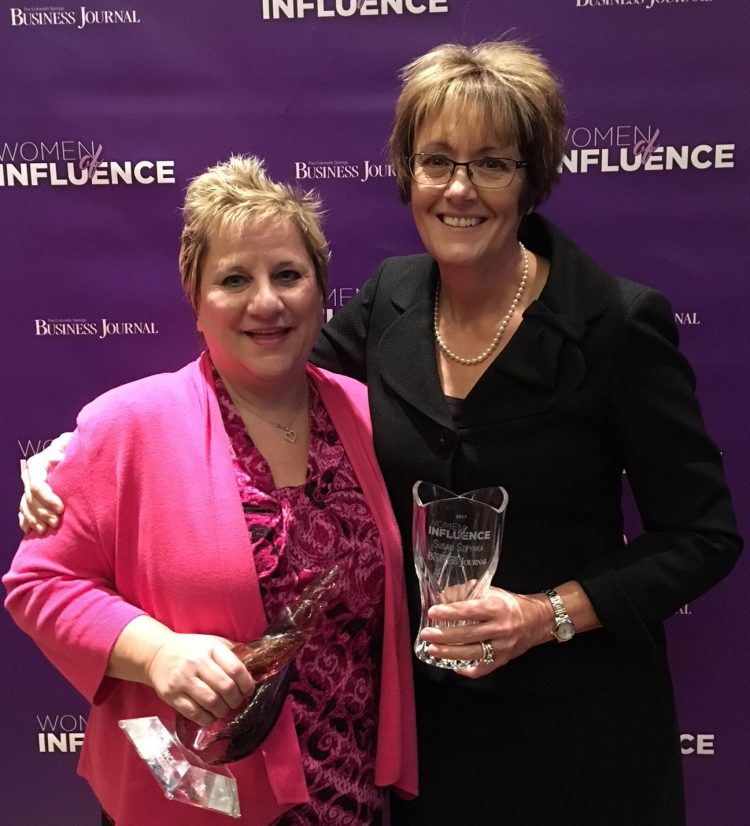 Two UCCS leaders were honored Nov. 9 by the Colorado Springs Business Journal.
The CSBJ named Susan Szpyrka, senior vice chancellor, Administration and Finance, as a 2017 Women of Influence award winner, and Stephannie Finley Fortune, executive director, University Advocacy and Partnerships, as its first recipient of the Women of Influence Legacy Award.
The paper's Women of Influence Award honors women who are "active, engaged and accomplished in our community and at their companies."
At a luncheon at the Antlers Hotel, Szpyrka joined 13 other women community leaders as recipients of the 2017 Women of Influence Award. Finley Fortune, a previous Women of Influence Award winner, was the sole recipient of a Women of Influence Legacy Award in recognition of her continued work in the community to "create a lasting legacy through volunteer work, her job and efforts in the Pikes Peak region."
See profiles of Szpyrka, Finley Fortune and other award winners .
— Photo by Andrea Cordova, Chancellor's Office