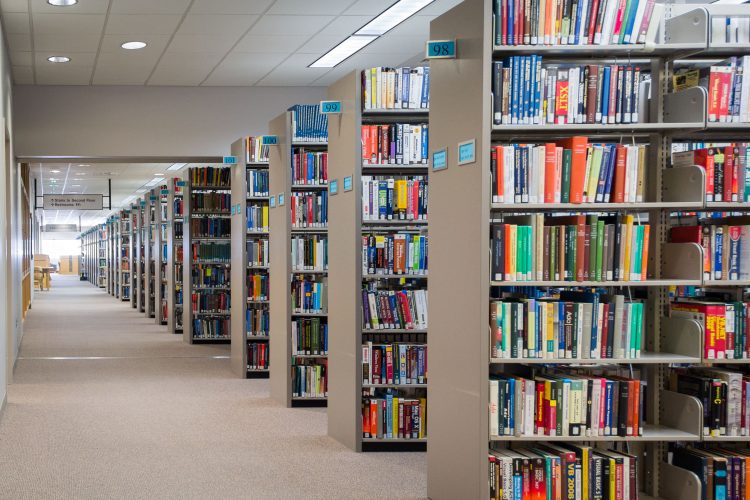 The Kraemer Family Library is embarking on a years-long process to evaluate its print collection, looking for opportunities to remove obsolete materials while adding titles that may be in demand. Martin Garnar, dean, offers this Q&A below.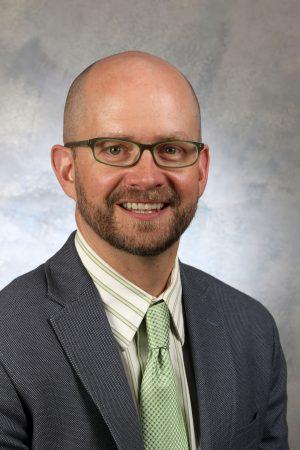 Background of the project
Since the founding of UCCS, we have not undertaken a comprehensive review of the library's print collections.
Though we still have some room to grow, our shelves are beginning to fill up, but that's not really the point. Library collections should be curated so that it's easy to find what you need.
After all, we spend a lot of time and energy in building the collection through careful selection, description, and arrangement of materials, and no one is served when the book you need is crowded out by material that is outdated, obsolete, or falling apart. Therefore, we are embarking on a project to withdraw books that no longer meet the needs of the UCCS community, making the library's print collection more relevant and useful for everyone.
How will you select the books for withdrawal?
Each subject librarian will review the areas of the collection for which they are responsible and identify books using a number of factors, including currency of the content (e.g., outdated  Windows 95 guides), frequency of use, desired coverage of the subject in the collection according to the library's collection development policy, condition of the book,  core title lists used by  university libraries for collection development, and availability of the title from other libraries.
We know that some subject areas are more dependent on older materials and subject librarians will take that into account as books are identified and withdrawn. But we won't just be removing older titles: we will also use this opportunity to identify gaps in the collection and purchase new titles to fill in those gaps.  At the end of this process,  the print collection will better serve the needs of our campus community.
What about storing these books somewhere else?
Most larger institutions have storage facilities for underused materials.  In our case, we will be using the collections of our fellow Prospector institutions, including the massive collections of CU Boulder and the University of Denver that are currently in storage and can be retrieved in a matter of days, just like the current materials we borrow through the Prospector system. We do not have suitable storage space on campus to retain the materials here, nor do we have the funding to duplicate a storage and retrieval system that's already available through Prospector.
Can we trust the other libraries to keep the books we no longer have?
The Kraemer Family Library is part of the Shared Print Trust, a project of the Colorado Alliance of Research Libraries in which members have agreed to retain books when they are the last copy within the system. In some cases, it will be our library that holds the last copy, while in other cases another library will promise to keep it. Books in this category are identified in our systems with special notes to ensure that we will have those copies in the system for the foreseeable future.
What's happening to the books that are removed?
We will follow the same process that we use for books donated to the library that do not meet the standards for being added to the collection.  First, we will work with an organization called Better World Books to find another use for the books. As detailed on their website, they "find the best possible use for each book collected in support of [their] mission to promote literacy. Books are either sold to raise money for non-profit literacy programs, sent to one of [their] non-profit partners for use in their programs, or recycled if unsuitable for sale or partner use."
Second, we will offer some titles to other libraries in Colorado to be added to their collections.  These libraries tend to be in rural areas and do not have the collection budget we have, so we are able to help other communities make use of the books that aren't being used here.
Finally, in accordance with our support for sustainability, we will take those books that aren't suitable for donation and recycle them. Therefore, you may see books awaiting one of these options. Please know that they have gone through a rigorous review process before being chosen for removal from our collections.
When will the project be complete?
We expect this initial phase of the project to last for a couple of years, as we want to be thoughtful about our decisions. However, there really is no end date to the project, as part of maintaining a library's collections includes regular evaluation of the collection to ensure that it is meeting the current curricular, research, and informational needs of faculty, staff, and students. Therefore, as part of their collection responsibilities, librarians will evaluate their subject areas as they add new materials to identify titles that are no longer useful for the collection.
Can I give any input into the process?
If there are research areas and resources in the collection about which you are concerned, please contact the subject librarian for that area and let them know. Subject librarians will use the information you have given them to identify newer materials in a given subject area.
You answered lots of questions, but not mine!
If you have additional questions about this project, please contact Martin Garnar, Dean of the Kraemer Family Library, at [email protected] or 719-255-3115.