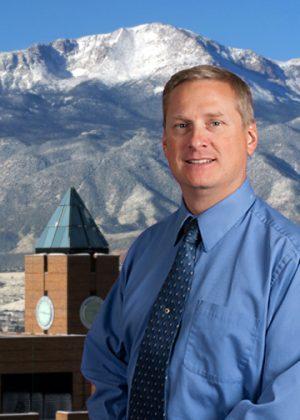 UCCS launched a new partnership with Zipcar, the world's leading car-sharing network, Aug. 28, to offer a car-sharing program on campus.
Jim Spice, executive director, Parking and Transportation Services, announced the partnership which gives students freedom to get off campus without owning a car while helping UCCS meet sustainability goals by reducing the need for personal vehicles and campus parking spots.
The convenient, self-service transportation option is available 24 hours a day, seven days a week for students, faculty, and staff ages 18 and older, and members of the local community ages 21 and older. Cars can be reserved for an hour or for multiple days.
Two vehicles are available—a Ford Focus named "Fleming" and a Ford Escape named "Mannie." The Zipcars have designated parking spots located in Alpine Garage for convenient pick-up and return.
UCCS members can join for $15, with rates starting as low as $7.50 per hour and $69 per day. After the first year, members pay an annual membership fee of $25. Gas, maintenance, insurance, and up to 180 miles of driving per day are included in Zipcar rates. Students can join online and make reservations either on our website or mobile app.
"Zipcar will allow us to meet the on-demand transportation needs of our campus community," Spice said.
UCCS students can now zip to the grocery store, to a doctor's appointment or to an internship.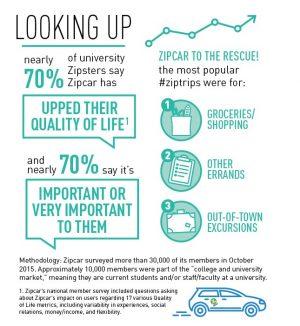 "We're excited to team up with University of Colorado Colorado Springs to bring Zipcar's convenient, on-demand transportation service to campus," Katelyn Bushey, director of university programs, Zipcar, said. "Now, all four universities within the University of Colorado system can enjoy the benefits of owning a car without the hassles that come along with it like circling for a parking spot before class, paying for gas or worrying about oil changes."
Zipcar is the largest campus car-sharing provider with a presence on more than 600 colleges and universities across North America. For more information, visit www.zipcar.com/ucolorado.