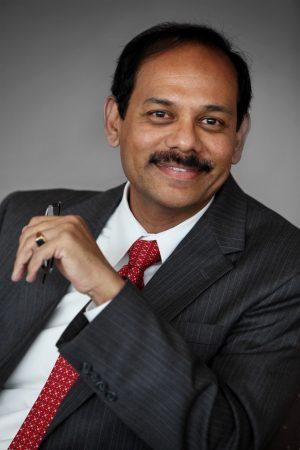 Organizational structures for more than 20 non-teaching departments will change under an administrative reorganization plan announced Aug. 7.
Chancellor Venkat Reddy announced reorganization plans to reassign more than 20 university departments as UCCS prepares to undergo a search for a new vice chancellor for administration and finance. Susan Szpyrka, senior vice chancellor, Administration and Finance, announced June 20 her plan to retire Dec. 31 after almost 34 years of university service.
"The December retirement of our VCAF prompted a sooner than anticipated evaluation of the organizational structures under each vice chancellor," Reddy wrote in a campus memo.  "It is necessary to prepare an accurate job description for the VCAF position if the search is to yield the most qualified candidate."
The new vice chancellor will be selected by the end of 2017.
Reddy worked closely with campus vice chancellors to make the changes. He said decisions focused on the "future success of our campus and how we can best serve our students, faculty and staff."
Restructured work groups will focus on student retention and graduation rates as well as efficiency and effectiveness. The reorganization had no additional costs.
Reddy asked for patience as the new organizational structure takes shape.
The changes are:
The Office of the Provost will assume responsibility for the Excel Centers and the position of director of faculty relations.
The Office of the Vice Chancellor for Administration and Finance will assume responsibility for student admissions, recruitment, registrar, orientation, degree audit, first year experience, parent programs, retention, university studies, pre-collegiate development, financial aid, student employment and scholarships.
The Office of the Vice Chancellor for Student Success will assume responsibility for athletics, global engagement, UCCS Presents, student health and wellness, residence life and housing, family development center, dining, bookstore and vending.
The Office of the Vice Chancellor for University Advancement will assume responsibility for executive event planning.
Related Posts: