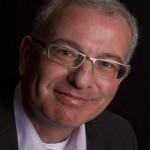 A book co-written by a campus faculty member was recently published.
"Democratic Problem-Solving," by Raphael Sassower, professor, Philosophy Department, and Justin Cruickshank, senior lecturer in sociology, University of Birmingham, England, was published in April by Rowman and Littlefield, Washington, D.C.
The text explores to what extent neoliberalism is undermining democracy and distorting values of science as well as the ability of public intellectuals and universities to develop a more dialogically engaged public.
See the publisher's website for more information.