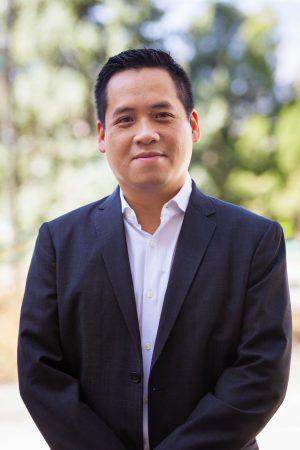 The federal government's effort to automate and streamline the process by which Americans file for unemployment insurance benefits has resulted in benefits overpayments for nearly two decades, according to new research by a UCCS economist.
The findings show that Colorado is among the states with the highest rate of overpayment. In contrast, West Virginia, where jobless workers file claims for benefits with a government worker, has the lowest rate of overpayment.
"New Technologies and the Cost of Public Services: The Case of Unemployment Insurance in the United States," a policy brief, was prepared for the UCCS Colorado Center for Policy Studies by Edward Hoang, assistant professor, Department of Economics. The center applies economic principles and research results to policy issues with a focus on states and localities. Daphne Greenwood, professor, Department of Economics, directs the center.
"The results of this study suggest an unintended consequence of shifting to new technologies," Hoang said.
Hoang's research looked at overpayment in unemployment benefits from 1996 through 2014 using data from the U.S. Department of Labor. For decades, people who lost their jobs would fill out an application for unemployment insurance benefits in person at a state government office. About two decades ago, state governments began modernizing the process, allowing beneficiaries to file for benefits using automated telephone or online systems.
Hoang's original theory was that automation would reduce errors in unemployment benefits. Instead, he found that recipients who filed claims for unemployment benefits by computer or telephone were more likely to be overpaid. Overpayments can result from a variety of factors. A claimant may be ineligible to receive benefits, for example, or not searching for work as required by the state. In other cases, claimants over-report their past wages or continue to receive benefits after returning to work.
Overpayments ultimately cost employers, who fund benefits through unemployment taxes associated with each of its employees.
The United States paid out $36 billion in unemployment insurance benefits in 2014. Of that, $4.5 billion was overpayment to beneficiaries, based on audit data collected by the Department of Labor.
Adjusting for inflation, the national average in overpayments of unemployment benefits is $68 million annually, based on 1996-2014 data. Overpayments rose from an average of $41 million per state in 1996 to $74 million in 2014.
Colorado was the first state, in 1991, to allow unemployed workers to file claims for unemployment benefits over the telephone. Colorado that same year closed its unemployment offices. Most other states allow claims via telephone, except Arkansas, Delaware, Georgia, Indiana and West Virginia, which never adopted a phone system. By 2001, all states except West Virginia allowed claimants to file via the Internet.
The highest rates of overpayment were in Louisiana, Virginia, Indiana, Kansas and Colorado. The lowest rates were in Connecticut, Oklahoma, West Virginia and Hawaii, Hoang found.
Hoang suggested that verification standards on automated systems need to be improved, or states need to reverse the trend of closing unemployment insurance offices that process applications for benefits.
"Without some change in the trend to increased automation, the trend toward rising overpayments could unintentionally exhaust the resources of the unemployment insurance program, which is there to help eligible workers," Hoang said. "That will also put an increased burden on employers, whose contributions are the basis of state unemployment insurance trust funds."
Financial support for his research was provided by Cushman Public Policy Research Fund at the University of Colorado.
To see the policy brief, visit the center's website: www.uccs.edu/ccps