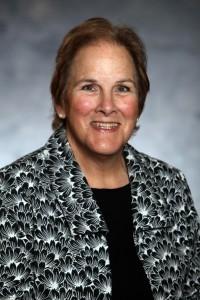 Margaret "Peg" Bacon, provost emerita, will be a part-time special assistant to the chancellor to assist with conflict resolution.
Chancellor Pam Shockley-Zalabak announced Bacon's part-time temporary appointment Feb. 14. Bacon will begin her position April 1. She will work an estimated six hours weekly and will assist individuals experiencing unresolved problems with another person in the university community or those with concerns about university-related academic or administrative issues.
Bacon will work with faculty governance, the Faculty Minority Affairs committee and deans during an inaugural year of the position and will make recommendations about how to best approach conflict resolution, Shockley-Zalabak said.
"I am pleased that Dr. Bacon has agreed to assist the university in studying the feasibility of a faculty relations program," Shockley-Zalabak said. "She understands the campus culture and has the professional skills needed to help resolve issues."
Bacon retired in July 2012 following a 34 year UCCS career. She began as an assistant professor of education and later served as director of the Teacher Education Program, dean of the College of Education and chair of the Department of Curriculum and Instruction. She was named interim vice chancellor for academic affairs in 2006 and served in that capacity until 2008 when responsibility was added and the position changed to provost.
"I am excited to be back working with the faculty in this position and hope that my knowledge of the campus and experience in a range of roles will help me as I address their concerns," Bacon said.
—
To contact her, email mbacon@uccs.edu
For more information, see the Faculty Relations Manager Areas of Responsibility (PDF)