Gabby Douglas, a member of the U.S. Women's Gymnastics team and three-time Olympic Gold medalist, will headline an elite athlete panel at 7 p.m. April 25 at the Gallogly Events Center.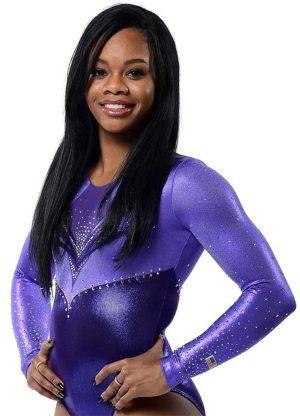 Douglas became the first African-American woman, as well as the first woman of color of any nationality, to win an Olympic Gold medal as the All-Around Individual Champion in gymnastics at the 2012 London Olympics.
Douglas was one of the "Final Five" who brought home the gold medal in the team competition during the 2016 Olympics in Rio de Janeiro. Douglas is the only All-Around Olympic Gold Medal gymnast in U.S. history to return to a second Olympics.
The 21-year-old began gymnastics training when she was 6. In 2012, the Associated Press named her the "Female Athlete of the Year." Along with that, Douglas has released two New York Times best sellers; "Raising the Bar" and "Grace, Gold and Glory: My Leap of Faith."
Douglas will join figure skater Rachael Flatt and a to-be-announced Paralympian in a panel discussion. Lauren Ferrara, anchor, Fox 21 News, will moderate the panel.
Flatt is a four-time Grand Prix Series silver medalist, a three-time U.S. silver medalist (2008, 2009, 2011) and the 2010 U.S. champion. She is a Cheyenne Mountain High School and Stanford University graduate.
The panelists will talk about their experiences as Olympians, hardships, motivation for achieving goals, academic pursuits while training, and words of advice.
"I'm most excited to hear the different stories of training and how the athletes dig deep to find their motivation to keep going," said Stephen Cucchiara, director of student activities, Office of Student Life and Leadership.
There will be an invite-only dinner before the panel for students living on campus recognizing academic excellence.
This will be the seventh annual Significant Speaker; previous speakers include Bennet Omalu, Bill Nye, Randi Zuckerberg, and LeVar Burton.
Tickets will go on sale at 10 a.m. Jan. 30 at the University Center information desk. Tickets cost $2 for UCCS students, faculty, staff and military with ID. For non-UCCS community members, the tickets will cost $10. 1,500 tickets will be available. All ticketed attendees will be able to attend the photo opt following the event.
Event Details:
Tuesday, April 25 from 7 – 9 p.m. in Gallogly Events Center
7 p.m. – 8:15 p.m. Panel
8:15 – 8:30 Q & A
8:30 – 9 Photo Opportunity
For more information on the event, contact the Office of Student Activities at [email protected] or (719) 255-3470.
A campus map is available here: http://www.uccs.edu/Documents/pts/parking/campus_map_2016.pdf
Tickets for community members will be available online here: http://www.uccs.edu/~speaker/