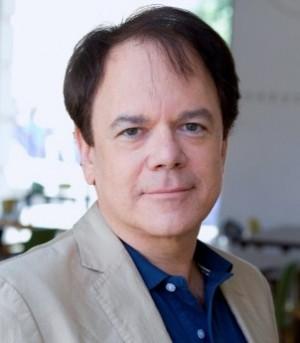 An English translation of an Austrian playwright's work by Robert von Dassanowsky, professor, Department of Languages and Cultures and Department of Visual and Performing Arts, was presented in a staged dramatic reading Dec. 1 at the Austrian Cultural Forum New York Theater.
von Dassanowsky and Dean Gregor Thuswaldner, North Park University, translated Austrian playwright Felix Mitterer 's stage work "Jägerstätter," a drama on the life of an Austrian farmer executed by the Nazis for refusing to fight for the Third Reich. The Dec. 1 presentation was its American premiere.
Dassanowsky and Thuswaldner participated in a post-performance audience discussion with other experts. They received a Translation Grant Award from the Austrian Cultural Forum for the translation, which was published in 2015 by the University of New Orleans Press.