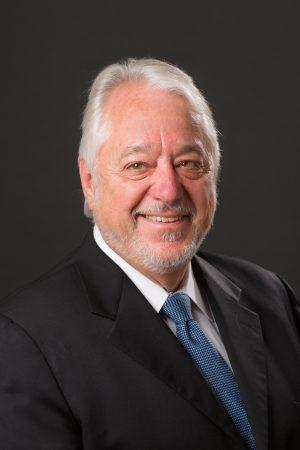 A UCCS alumnus and leader in the field of neuroscience will deliver the fall UCCS commencement address during Dec. 16 ceremonies at the Broadmoor World Arena.
Charles A. Greer, professor of neuroscience, Departments of Neuroscience and Neurosurgery, and director of the Ph.D. program in neuroscience, Yale University, New Haven, Connecticut, will share his personal story and counsel for the future with about 450 new graduates and their families during the 2 p.m. ceremony.
He will also conduct an open forum, "Wondering Where a UCCS Degree Can Take You?" at 1:15 p.m. Dec. 15 in University Center 302.
"Dr. David Nichols was the chair of the psychology department when I was a UCCS undergraduate," Greer said. "He instilled in me a passion for research, a passion to learn, a passion to seek out the truth."
Greer, a member of the class of 1971, first enrolled at UCCS in 1966 when the campus was 1-year-old and known as Cragmor. He was one of an estimated 500 students who attended classes at the hastily converted tuberculosis sanitarium. Greer was like most UCCS students of the day and worked full time while taking classes part-time at night.
He earned a bachelor's degree in English and psychology and worked as a teaching assistant before pursuing graduate studies at CU Boulder where he earned a Ph.D. in biopsychology and behavioral genetics in 1978. He began at Yale as a postdoctoral fellow in the Yale School of Medicine and has spent his academic career at the famed Ivy League institution where he studies the molecular events that lead to brain development. He is internationally recognized and a recipient of the R. H. Wright Award for Outstanding Research in Olfaction, the Max Mozell Award for Olfactory Research, and the Basil O'Connor Research Award from the March of Dimes Birth Defects Foundation. Greer was also recently elected as a Fellow of the American Association for the Advancement of Science.
Greer served as president of the Association for Chemoreception Sciences, chair of National Institutes of Health Study Sections and recently completed a term on the advisory council for the National Institute of Deafness and Other Communicative Disorders. He has served as the principal investigator on many sponsored research grants.
"In all," Greer said recently, "a fabulous career and it isn't even close to being over yet. It all began at UCCS in 1966."
Chancellor Pam Shockley-Zalabak said:
"I am honored that Dr. Greer is returning to UCCS and will share his story with today's graduates. He is inspirational and shows that UCCS students and alumni truly do reach higher."
Greer will be accompanied by his wife, Sandra, also a former UCCS student.
Recent previous December commencement speakers have included Putlizer Prize winning poet Yusef Komunyakaa, class of 1975; retired Microsoft executive Scott Oki, class of 1974; and C-SPAN host Robb Harleston, class of 1983.
Greer will join Shockley-Zalabak, CU President Bruce Benson and members of the CU Board of Regents in congratulating graduates and in the formal conferring of degrees for students who completed requirements for bachelor's, master's or doctoral degrees in August or December. About 950 students completed the requirements and will earn degrees. UCCS also conducts spring commencement ceremonies in May.
Among those who will be honored at the Dec. 16 ceremony will be Michael Fryt, a member of the class of 1977. Fryt, a retired executive, will receive the University of Colorado Medal of Honor in recognition of his contributions to the university. Fryt now serves as an executive in residence for the College of Business and as a member of the CU Foundation Board of Directors.