More than 50 people attended a campus candelight vigil Nov. 28 to honor first responders and UCCS police officer Garrett Swasey, who died Nov. 27, 2015 in the line of duty. The vigil featured a short talk by Chancellor Pam Shockley-Zalabak before dozens of people lit candles near the mountain lion statue outside the Kraemer Family Library. Attendees at the vigil included University of Colorado President Bruce Benson and Regents Steve Bosley, Irene Griego, Kyle Hybl and Sue Sharkey.
After the vigil, the stands in Gallogly Events Center were full for the home opener of the 2016-17 men's basketball season against Colorado College, featuring First Responders Appreciation Night in Honor of Officer Garrett Swasey. Attendees included representatives from the UCCS Police Department, Colorado Springs Police Department, Colorado Springs Fire Department, El Paso County Sheriff's Office, Colorado State Patrol and American Medical Response. Colorado College President Jill Tiefenthaler participated in the ceremony, as well as members of UCCS athletic teams.
Swasey was killed when he responded to an active shooter at a Colorado Springs Planned Parenthood clinic Nov. 27, 2015. He was the first UCCS police officer killed in the line of duty and responded as part of a mutual response when a call for aid was issued.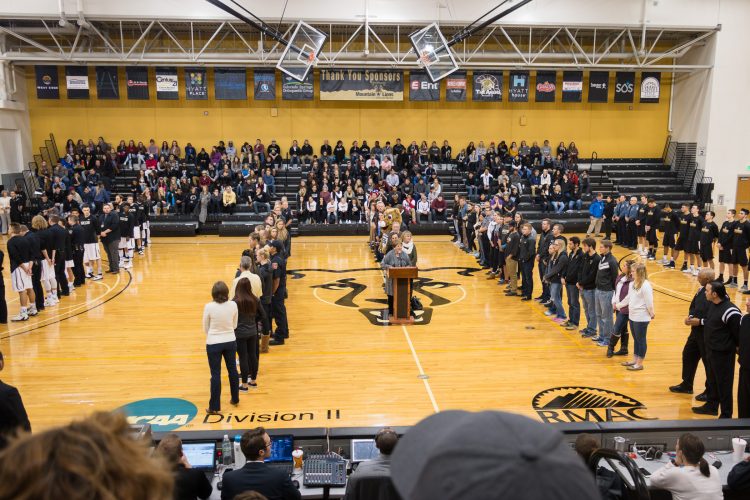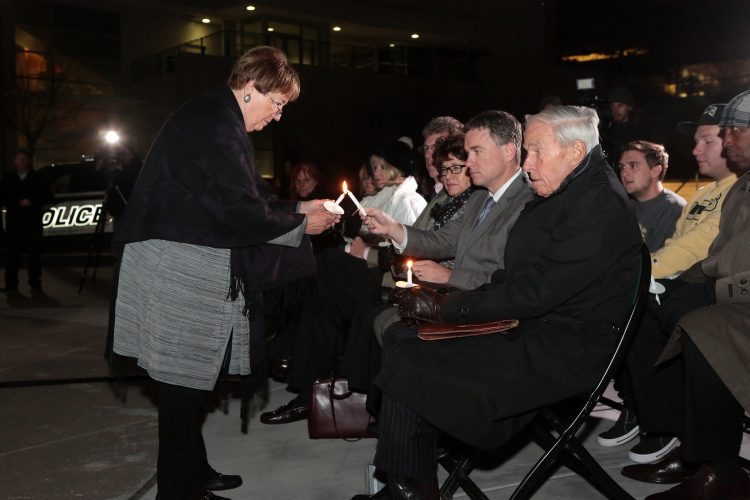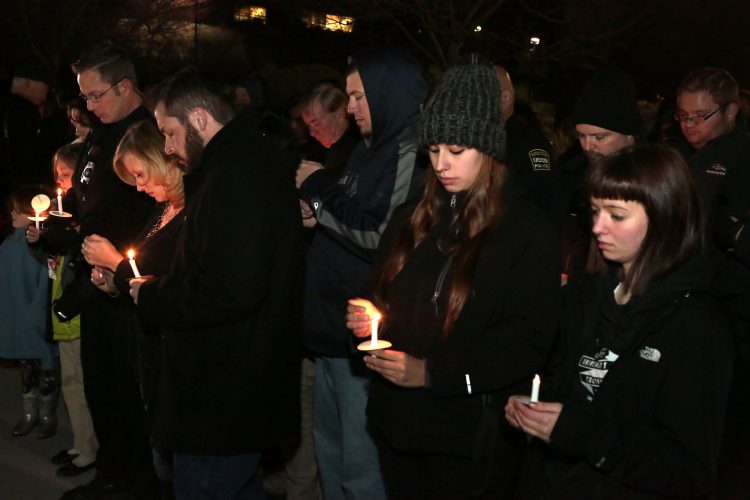 — Photos by Tom Kimmell and Tom Hutton
— Video by Joanna Bean