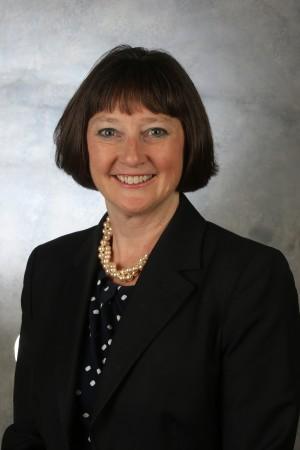 Valerie Martin Conley, dean, College of Education, is co-author of the recently released "The Faculty Factor, Reassessing the American Academy in a Turbulent Era."
The book "provides the most comprehensive contemporary depiction of the changing nature of academic work and what it means to be a college or university faculty member in the second decade of the twenty-first century," according to the publisher, Johns Hopkins University Press.
With chapters on demographic changes in faculty, faculty career progression, the role of faculty in university governance and issues surrounding tenure reform, the book examines changes to faculty in the past three decades, Martin Conley said
"I hope (the book) really starts to bring attention to the rapid and vast changes that have been taking place in the academy," Martin Conley said. "These things are happenings, and I don't think we are at all paying attention."
Martin Conley will be a speaker at the 2016 TIAA Institute Higher Education Leadership Conference next month in New York, presenting on succession planning in higher education and the book.