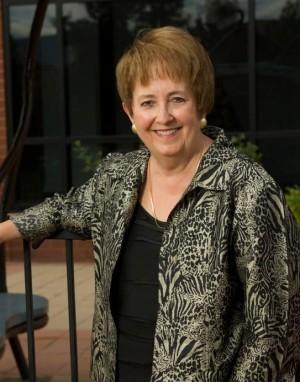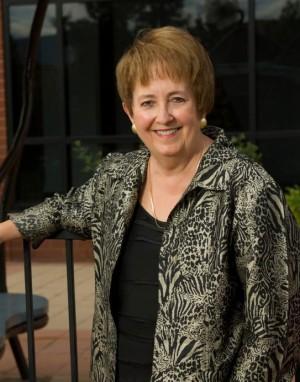 UCCS Chancellor Pam Shockley-Zalabak highlighted record enrollment growth and new programs during her campus report to the University of Colorado Board of Regents at their Sept. 9 meeting here. She then urged the nine-member board to begin preparations for a Higher Learning Commission campus visit this fall.
Shockley-Zalabak told regents UCCS has record enrollment this fall, based on preliminary counts. The 12,068 students now enrolled represent a 6.8 percent increase over 2015. This year's 2,076 freshmen also set a school record and represent a 26.5 percent increase over 2015.
In the freshman class, 38 percent of students are underrepresented minorities, many from southern Colorado, she said. "I love that."
"We are growing with increasingly solid and excellent students, and about half of them are first generation," she said.
The chancellor won praise from several regents for those statistics.
Irene Griego, incoming board chair, lauded UCCS for its focus on helping first-generation students succeed.
"This is very symbolic for us," she said about the UCCS enrollment figures.
UCCS opened the final phase of expanded residential housing in August with the new San Juan House. Campus housing is full, with 1,684 students, Shockley-Zalabak said. Campus leaders, she said, are now asking "what is our next approach to housing?"
Other highlights in her report to regents included:
New degree programs that are attracting more students than forecast. The programs include a Bachelor of Arts in Inclusive Elementary Education, a Bachelor of Science in Exercise Science and a Master of Science in Accounting.
The hiring of 49 new faculty members, representing the most diverse group of faculty ever hired at UCCS, she said.
New athletic programs — baseball, women's lacrosse and expanded track and field – and plans for a $12 million baseball field and indoor track facility.
The naming this fall of the Recreation and Wellness Center for donor Jim Gallogly.
The hiring of Sentwali Bakari as vice chancellor for student success. He starts Oct. 3.
Ongoing construction at the Ent Center for the Arts, which she said will boast the best performance venue acoustics in the state.
Ongoing work on a planned sports medicine and performance center, in partnership with Penrose St.-Francis Centura Health. The center, expected to open in December 2019, will be part of the Colorado Springs City for Champions, designed to attract tourism to the region.
Shockley-Zalabak then turned her attention to the Higher Learning Commission process now underway on campus.
She told regents that the schedule for the HLC's visit to campus is under development. UCCS' quality initiatives have been submitted, and the assurance arguments required by the commission are under a final campus review. She told regents the HLC representatives who visit campus will want to meet with them. To help the regents prepare, Shockley-Zalabak broke the board members into two groups. Each group met with UCCS leadership team members to discuss possible questions the HLC visitors are likely to ask them about UCCS.
And to end her campus report on a, well, high note, Shockley-Zalabak unveiled a new UCCS fight song.