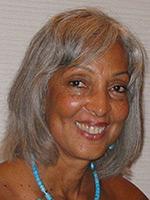 A retirement reception for Marguerite Cantu, senior instructor, Communication Department, is scheduled for 5 p.m. to 7 p.m. May 12 in University Center 116.
Since 1996, Cantu has taught full time. She was also director of the Office of Student Multicultural Affairs from 1999 to 2002 and served as the faculty adviser for the UCCS Chapter of the American Indian Science and Engineering Society.
Those who wish to attend the reception are asked to respond to Debbie MacDonald, program assistant, Communication Department, [email protected].