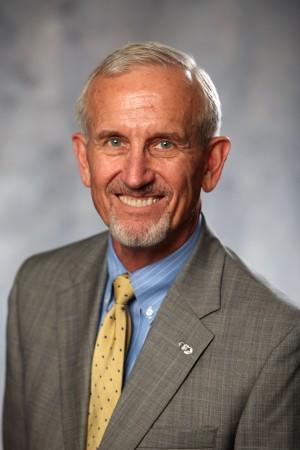 David Fenell, professor, College of Education, was recently selected as a fellow of the American Counseling Association.
Fenell received the honor April 2 at the association's annual meeting in Montreal, Canada.
The fellow award is given to ACA members of professional distinction in recognition for significant and unique contributions to the counseling profession through professional practice, scientific achievement, leadership and governance or teaching and training. The award is given less than 1 percent of the ACA's 56,000 members.
Fenell is 31-year member of the UCCS faculty. He  is professor of counselor education in the College of Education and past chair of the Department of Counseling and Human Services. His research interests are in marriage and family therapy with recent publications on preparing mental health professionals to provide support to military families. He has also published in the areas of rural family therapy and the effective preparation of family therapists.
He is a colonel (retired) in the U.S. Army Medical Service Corps Reserve who mobilized immediately after the attacks on the World Trade Center. He served in Operation Noble Eagle, Operation Enduring Freedom and Operation Iraqi Freedom. He deployed to both Afghanistan and Iraq where he delivered psychological support to military personnel where he received the Bronze Star Medal for his service.