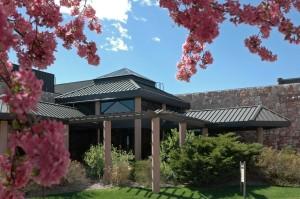 The end of a Beth-El College of Nursing and Health Sciences admissions process that spawned a 400-person, three-year wait list is within sight, college officials announced this week.
Beth-El faculty and staff worked for more than three years to eliminate a frustrating process for students, faculty, and academic advisers within the Division of Student Success, according to Trellis Moore, instructor, Nursing.
Beth-El's new, streamlined way of filling the college's annual 90 nursing education slots has whittled the wait list to less than 20 people. As importantly, college officials say, is that future nursing students now have a straightforward and prompt acknowledgement of whether nursing education at UCCS is in their future.
"I had conversations with parents whose students were on the waitlist that were quite difficult," Nancy Smith, dean, Beth-El College of Nursing and Health Sciences, said. "Parents felt they were paying for courses their student didn't need as they sat on waitlists and hoped that someday they could be admitted to what they really wanted to study. We have a process that is more direct now."
The new process requires students to complete a standardized test, the Health Education Systems Inc. exam, and a year of general education courses including chemistry, biology, English, anthropology and psychology. The score on the HESI exam and GPA in required first-year courses determine admittance. Those who score the highest are invited to continue their nursing studies at Beth-El.
"It's a simple process that can be maintained on an Excel spreadsheet," Moore said.
The new process is in marked contrast to a previous formula that used high school grade point averages, ACT scores, and grades earned in college-level courses to determine admission to a pre-nursing track in the College of Letters, Arts and Sciences or directly to Beth-El. Over the years, pieces of the formula were changed, resulting in confusion and the much-hated wait lists. Using a standardized test such as the HESI, which is widely used at nursing schools across the nation, evens the playing field and tells students where they stand. Beth-El officials also say that grades in college courses, particularly in science classes, are also excellent predictors for future success in nursing studies.
The new admission system went into effect in Jan. 2008. New applications followed the standardized test and one-year curriculum model while students who applied under the previous guidelines were accepted as spaces became available.
"To high school counselors, parents, students, and the campus community in general, I can say that the wait-list is gone," Smith said. "The list was a public relations and student services challenge that I'm thrilled to say is over."