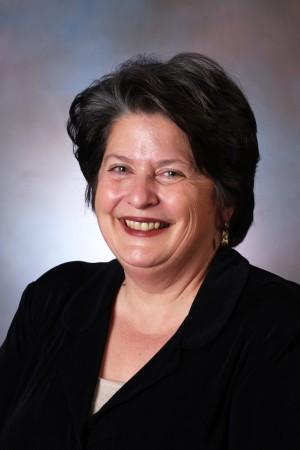 Terry Schwartz, acting provost and associate vice chancellor, Academic Affairs, will become interim provost effective March 1.
Chancellor Pam Shockley-Zalabak announced the appointment Feb. 23 after consulting with faculty governance, individual faculty, academic deans and campus vice chancellors.
Schwartz has served as acting provost since Oct. 19 2015 following a family medical leave announcement by Provost Mary Coussons-Read. In February, Coussons-Read became special assistant to Shockley-Zalabak and executive adviser to the acting provost. In fall 2016, she will continue as special assistant to the chancellor and will also assume faculty duties in the Department of Psychology, where she holds an appointment as professor.
"After broad consultation, I concluded that Dr. Schwartz is the best person to lead Academic Affairs in the near term while a national search is conducted," Shockley-Zalabak said. "Terry has indicated she does not plan to be a candidate for the position."
Schwartz's previous position as associate vice chancellor will not be filled.
As interim provost, Schwartz will continue to lead the Higher Learning Commission accreditation process and the dean's council. David Moon, senior associate vice chancellor, Academic Affairs, Kelli Klebe, associate vice chancellor for research and faculty development, Academic Affairs, and Kee Warner, associate vice chancellor for diversity and inclusion, Academic Affairs will assume review and recommendation responsibilities in the Privilege and Tenure process. In accordance with university policy, final reappointment, promotion, and tenure decisions are made by the chancellor.
I am honored to be entrusted with leading Academic Affairs through our accreditation process and the search for a permanent provost," Schwartz said. "I am committed to serving our students and the faculty and staff of Academic Affairs and collaborating with other divisions to the best of my ability.   I am grateful for the excellent team of deans and associate vice chancellors with whom I work on a daily basis as well as the support of the chancellor and other vice chancellors. "
Schwartz was named associate vice chancellor in October 2014. Previously, she served as interim dean and associate dean of the School of Public Affairs. In 2011, she earned the Thomas Jefferson Award, one of CU's highest honors. She joined UCCS in 2004.
Shockley-Zalabak will form a search committee during the spring semester with plans for broad campus input about the position and campus needs.