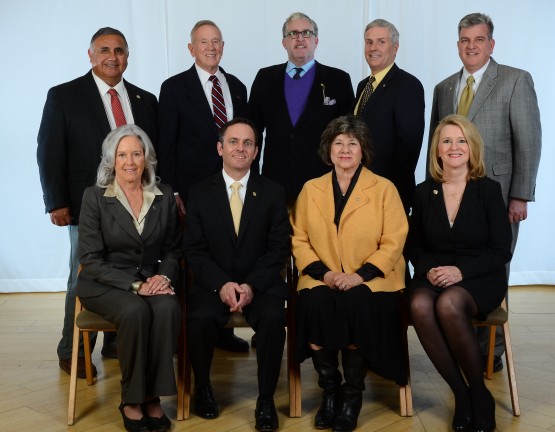 The nine-member CU Board of Regents will conduct its regular business meeting Feb. 18 and 19 at UCCS.
A public session is scheduled to begin at 11:30 a.m. Feb. 18 in Berger Hall. UCCS-specific items include approval of faculty sabbaticals,  an amendment to a lease agreement for the Lane Center and a presentation by Chancellor Pam Shockley-Zalabak and other campus chancellors about online education.
At 8 a.m. Feb. 19, the regents will recognize the UCCS Department of Public Safety during a breakfast on the third floor of University Center. Business meetings will resume at 9:30 a.m. in Berger followed by a presentation on updating the UCCS 2012-2020 Strategic Plan. The meeting is expected to continue until approximately 3 p.m.
For a complete agenda, visit www.boarddocs.com/co/cu/Board.nsf