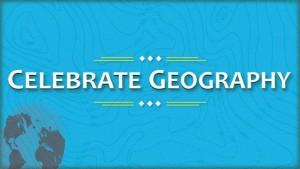 With only 24 percent of eighth graders proficient nationally, UCCS will host an event designed to boost geography interest and abilities.
The UCCS-based Colorado Geographic Alliance will present GeoQuiz Night from 6 p.m. to 8 p.m. Nov. 19 at Clyde's in the University Center. The geography trivia contest will feature prizes for winners and is designed to demonstrate connections between geography, other social sciences and science, technology, engineering and math.
The event is free and open to the public. Faculty and staff members are encouraged to attend and to bring their own children. Event sponsors include the GeoClub, Global Intercultural Research Center, the Global Engagement Office and Students for Environmental Awareness and Sustainability.
The UCCS event is part of national Geography Awareness Week Nov. 15-21. Established in 1987, Geography Awareness is an annual public awareness program organized by National Geographic Education Programs. This year's theme is "Explore! The Power of Maps." For more information, visit http://education.nationalgeographic.com/programs/geographyawarenessweek.
For Rebecca Theobald, assistant research professor, Geography and Environmental Studies Department, and coordinator for the Colorado Geographic Alliance, geography is not about memorizing state capitals. Instead, she sees geography as an integrative discipline that can shed light on social and scientific issues ranging from politics and economics to hydrology or morphology.
For example, she said students have mapped everything from rat sightings in New York City to pine beetle infestations in the West or used maps to analyze tragedies such as those in Darfur.
The U.S. Government Accounting Office in its analysis of 2014 National Assessment of Educational Progress scores found that 24 percent of eighth-graders are proficient in geography. The low scores were consistent with findings in 2010, 2001 and 1994. The GAO cited misconceptions about geography, lack of teacher training, poor instructional materials and lack of technology in the classroom as reasons for the low scores.
Since 2008, Steve Jennings, associate professor, Geography and Environmental Studies Department, and Theobald, have coordinated the Colorado Geographic Alliance. As part of a national network of geographic alliances, COGA works to reinvigorate geography education in Colorado and to share ideas about infusing geography into K-12 curriculum.
Related Post