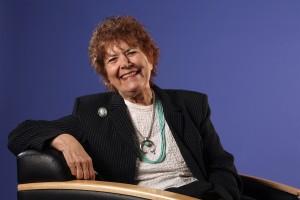 An event to ensure the legacy of a Colorado Springs health care visionary is scheduled for 3 p.m. Aug. 2 at the Lane Center for Academic Health Sciences.
Friends, family and colleagues of Carole Schoffstall,  the late dean emerita of nursing and health sciences at UCCS, will celebrate Schoffstall's contributions to Colorado Springs health care and share plans to create an endowed faculty position in her memory.
"Carole Schoffstall touched the lives of thousands of people in this community and impacted hundreds of thousands more through her work," Pam Shockley-Zalabak, chancellor, said. "We want to ensure her legacy of innovation and care continues within the current and future faculty and students of the Helen and Arthur E. Johnson Beth-El College of Nursing and Health Sciences."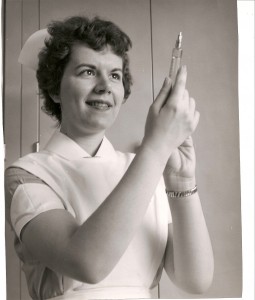 Schoffstall was a Beth-El faculty member for 30 years and served as dean for 16 years until her 2008 retirement. She led the transition of the Beth-El College of Nursing, one of Colorado Springs' oldest and most prestigious institutions, from Memorial Hospital to UCCS in 1997. At UCCS, she led the expansion of the college's academic offerings, brought a Sexual Assault Nurse Examiner Program to the campus as well as several sexual assault violence prevention programs. She was also known for her collaboration with other health care providers to develop new models of primary care delivery. In 2004, she led the 100th anniversary celebration of Beth-El's service to Colorado Springs. In 2010, she received the Nightingale Award for Human Caring recognition of her contributions to health care.
Carole Schoffstall died July 26, 2014, following a lengthy battle with cancer. She was 75.
Marilyn Miller of Colorado Springs serves as chair of the Carole Schoffstall Endowed Chair fundraising effort.
"Every once in a while, we meet someone who is synonymous with a place, institution agency or idea," Miller said. "We saw that in Carole Schoffstall."
At the Aug. 2 event, Shockley-Zalabak, Nancy Smith, dean, Helen and Arthur E. Johnson Beth-El College of Nursing and Health Sciences and Al Schoffstall, Carole's widower and professor, Department of Chemistry and Biochemistry, will outline the importance of creating an endowed faculty chair. Refreshments will be served and entertainment provided by UCCS student musicians.
The Carole Schoffstall Endowed Chair will attract a top faculty member to the college by providing a salary stipend in addition to the university's base salary. By providing additional salary, university leaders believe they can attract a national nursing education leader and expand the number of students enrolled in UCCS nursing programs.
University leaders plan to raise $1.5 million for the Schoffstall chair. The annual interest from the endowment will enable funding of the position in perpetuity. The Schoffstalls and family friends have promised to match all donations up to $150,000.
To attend the event, or for more information, contact Ella Fahrlander, associate director, Development Office, (719) 255-5109 or [email protected]. Those interested in donating to the Carole Schoffstall Endowed Chair are encouraged to visit http://cufund.org/Carole.
Related posts