Former Star Trek actor and Emmy Award winning  "Reading Rainbow" host LeVar Burton entertained and educated a crowded Gallogly Events Center during a April 27 lecture.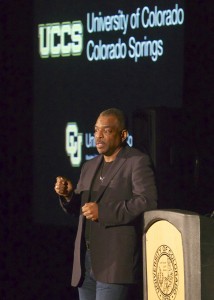 Chris Bell, assistant professor, Department of Communication, introduced Burton after sharing his story of growing up watching "Reading Rainbow."
"Spending those afternoons with Mr. Burton started me down the road to a love of reading that I've kept with me my whole life," Bell said. "And now, Mr. Burton has raised five million dollars in only three days to bring 'Reading Rainbow' to a whole new generation of kids, like my nine year old."
"If you had told me, back when I was my daughter's age, that one day I would be someone who studies children's culture and writes children's books, and that I would be able to stand on a stage and shake the hand of my legendary hero and tell him, 'thank you,' well, I would have thought you were crazy."
Over the next hour and a half, Burton discussed his experiences growing up in California, current race tensions within the United States, the importance of emotional literacy for children and answered audience questions.
The highlight of the night for many attendees came when Burton read aloud from his first children's book, "The Rhino Who Swallowed a Storm."
The story follows a rhinoceros overwhelmed by a storm that sweeps away everything he loves. In an effort to make things better, the rhino decides to swallow the storm and keep it inside of him. However, he soon realizes that only makes him feel worse. During his adventure, he learns multiple methods of coping with the storm inside him including asking friends for help, singing a song, and crying. In the end, and with the help of his new friends, the rhinoceros learns to let go of the storm inside of himself and to see the light in a world turned gray.
"Like all stories that involve storms, this one ends in a rainbow," Burton said.
According to Burton, the story is a way to help children understand and to cope with the hardships in life, a lesson Burton says we can all learn.
"Everything happens for a reason, y'all, even If we can't discern what it is," Burton said. "It's important to me that you remember that you had a hand in whatever you're experiencing and that you will go on and have an impact on whatever your destined to achieve."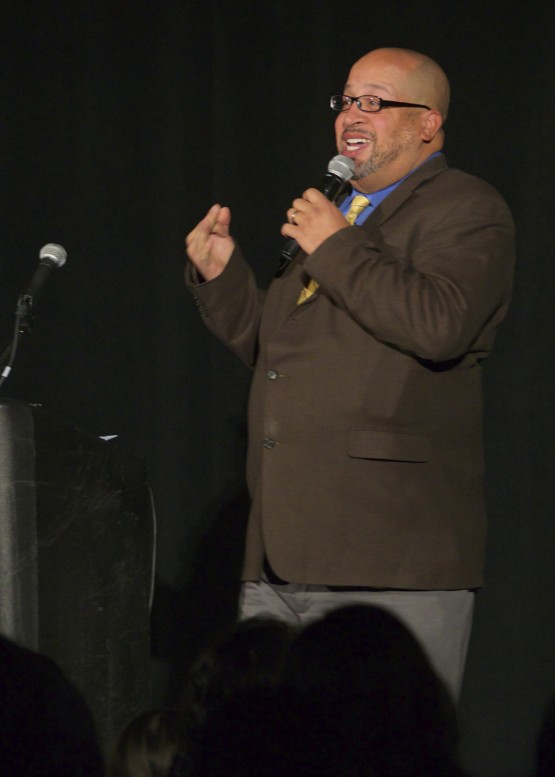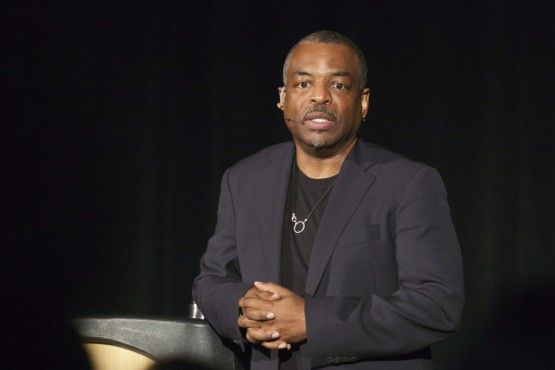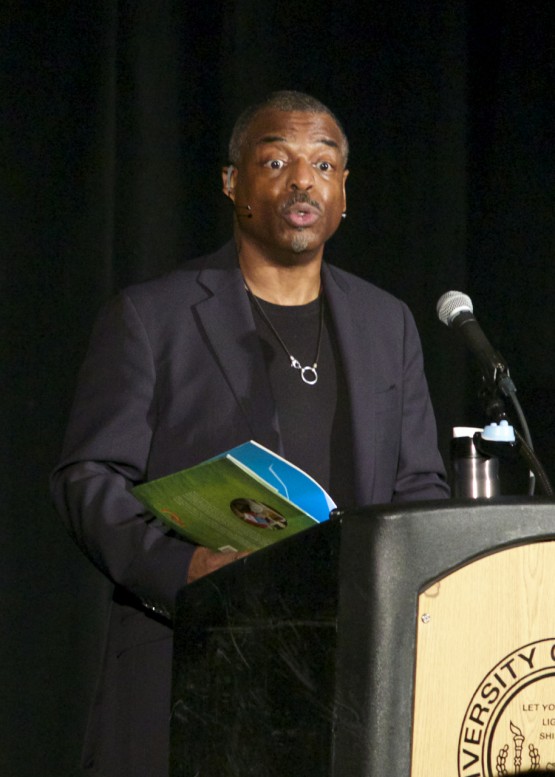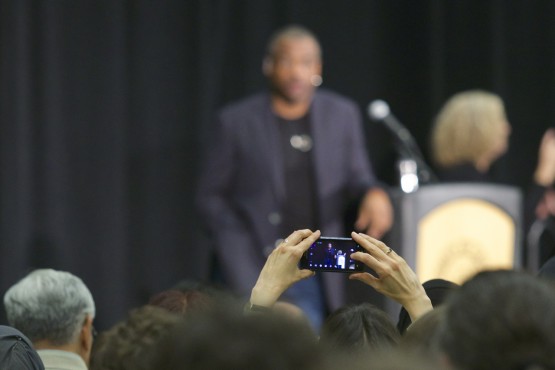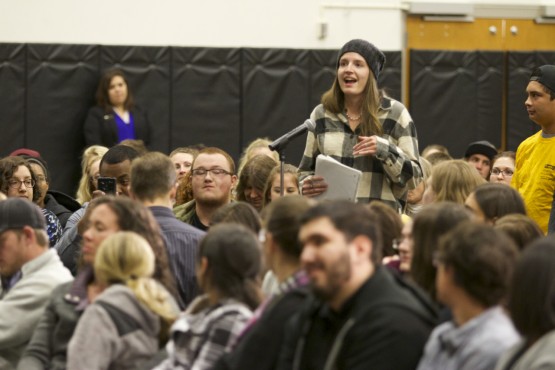 — Photos by Philip Denman