Chancellor Pam Shockley-Zalabak shared preliminary results of the UCCS Program Prioritization process of 59 degree and 66 non-degree programs during an April 21 forum in Berger Hall.
More than 150 faculty and staff members attended.
The preliminary results will be shared in a report to the CU Board of Regents April 29. Following action by the Regents, the final results of the process and future steps will be shared broadly with the campus.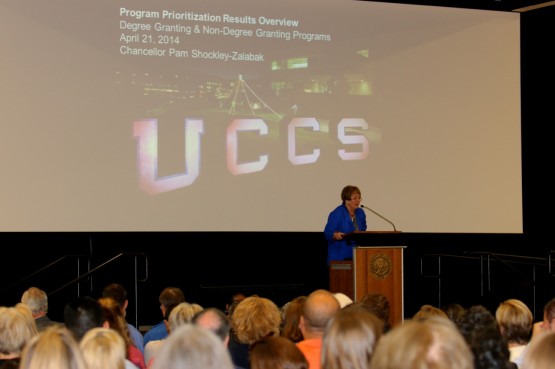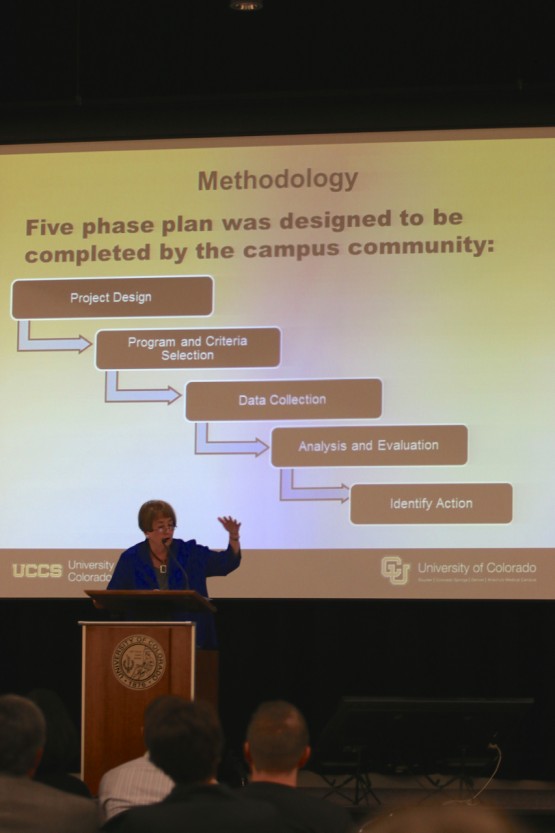 — Photos by Philip Denman